If your hair feels like it's stopped responding to all of the moisturizers, stylers, and products that used to work so well, it might be time to use a clarifying shampoo. In order for your curly hair products to work, your hair needs to be able to absorb them, and if your hair has a layer of built up product residue or silicones sitting on the surface then your curls simply won't look or act their best. The first step in many curly girls' journeys to healthier hair is to distance themselves from their shampoo bottle, but occasionally using a clarifying shampoo that's gentle enough for curly hair can do your hair and scalp a lot of good.
Clarifying shampoos & sulfates
Clarifying shampoos can contain sulfates like sodium laureth/lauryl sulfate in order to remove the buildup of ingredients like silicones from the hair, but they don't have to. There are sulfate-free shampoos that use gentler, non-sulfate surfactant ingredients such as Cocamidopropyl betaine which, according to cosmetic chemist Tonya McKay, "can effectively remove most dirt, oils, and silicones from the surface of the hair."
What about natural sulfates?
While sodium laureth/lauryl sulfate are known to be the harshest, most drying sulfates, sulfates that are derived from oils or natural sources aren't necessarily going to be good for your hair. According to cosmetic chemist Erica Douglas, better known as Sister Scientist, "it ultimately does not matter whether the source of the alcohol is from a natural source or not, it is the sulfation process that makes the surfactant potentially harmful."
Using a clarifying treatment too often can be drying, so be sure to use yours sparingly. How often you need to clarify will depend largely on how dry your hair is and lifestyle factors such as how often you exercise or swim, how hot the climate is where you live, and whether you have hard water in your area.
Whether you choose to use sulfates when you clarify is up to you, we have both options listed below!
This shampoo is 100% organic and natural. Ingredients like aloe vera juice, cocoa seed butter, tea tree oil and coconut oil clean and moisturize hair at the same time. This has won several Editors' Choice awards and we have editors with several different hair types who love it.
Sulfate free? Yes
2 / 20
Another Editors' Choice award-winning shampoo, Come Clean is a sulfate-free cleanser that's gentle enough for everyday use. Mandarin orange extract, white willow bark and sea kelp remove dulling buildup from your scalp while keeping your moisture balanced.
Sulfate free? Yes
3 / 20
Baking soda is a popular DIY clarifier due to its high pH of 9, which works to open your hair cuticle. It is typically paired with an acidic rinse like apple cider vinegar in order to re-close the cuticle afterwards. Some curlies have a lot of success with this natural cleanser, however some find that the highly acidic nature of ACV strips their hair of its natural oils.
Sulfate free? Yes
4 / 20
This sulfate-free shampoo can remove buildup while soothing the dryness and itchiness associated with dandruff, eczema and psoriasis. It's sulfate free and also contains willow bark, a common theme.
Sulfate free? Yes
5 / 20
Tresemme has long been known to give you your bang for your buck, and this clarifier is no exception at $0.22 per ounce. This shampoo does contain Sodium Laureth Sulfate, but some curlies find it beneficial to use a sulfate shampoo occasionally, for example once a month.
Sulfate free? No
6 / 20
If you're addicted to the cool, tingly feeling of cleansing with peppermint or tea tree oil, then this shampoo is for you. The botanical ingredients in this cleanser make your shower an exhilerating treat, and your hair is left feeling soft and clean.
Sulfate free? Yes
7 / 20
More hair brands are incorporating micellar water into their formulas now, but DevaCurl was the first. This popular skincare ingredient acts as a magnet to attract dirt and buildup, without stripping your hair. We love it when shampoo comes in these pointed applicators because it allows you to apply the shampoo only where you need it: the scalp.
Sulfate free? Yes
8 / 20
We love this Editors' Choice award winner because it delivers two sought after results: a clean, exfoliated scalp and voluminous hair. The Willow Bark extract in the formula, along with other purifying ingredients, help to remove any residue that's weighing down your hair and preventing you from achieving lift and body at your roots.
Sulfate free? No
9 / 20
Even though this shampoo comes at a lower price point, you still won't find sulfates, silicones, mineral oil or petrolatum here. This formula will protect your hair's pH balance while working to seal the cuticle and prevent breakage.
Sulfate free? Yes
10 / 20
10. DIY Castile Soap Clarifier
Fans of castile soap love that it can be used for everything. It is certainly potent, so you will want to dilute this with other ingredients before washing your hair with it. One recipe includes
2 ounces Dr. Bronner's Unscented Baby Mild Pure Castile Soap
4 ounces water infused with: rosemary, plantain, calendula flowers and rose petals
1/4 teaspoon tamanu oil
10 drops tea tree oil
5 drops rosemary essential oil
15 to 20 drops lavender essential oil
Combine the ingredients in a pot on the stove with heat, and be sure to store it in your fridge. You can learn more about using castile soap for your hair and how to use this recipe here.
Sulfate free? Yes
11 / 20
It's all in the name: tea tree tingle. Curlies love that tingle you get from the tea tree, peppermint, and eucalyptus. They also love the $3.99 price tag. If you don't have a Trader Joe's near you it is available on Amazon, but you lose out on that killer pricepoint.
Sulfate free? Yes
12 / 20
This gentle, sulfate-free cleanser is a good option for color-treated curls or anyone dealing with hard water deposits, chlorine, sediment in water, and impurities. It is filled with citrus extracts that also help clarify the scalp. 
Sulfate free? Yes
13 / 20
Curlies love this pH-balanced shampoo because it's very inexpensive and easy to find. While we would not recommend using it daily, it is effective for occasional cleansing to remove buildup. You may want to use a deep conditioning treatment before or after you use this to retain your moisture.
Sulfate free? No
14 / 20
This shampoo was formulated to help natural, chemically processed, color treated and heat styled hair grow and flourish. It contains Jamaican black castor oil to aid in growth, and apple cider vinegar to regulate and balance the pH level of your scalp.
Sulfate free? Yes
15 / 20
15. Bentonite Clay
When combined with water, this naturally occurring clay produces a negative electric charge that is effective in removing positive-charged buildup from the hair. Curlies combine bentonite clay powder with water or apple cider vinegar to create a highly absorbent DIY bentonite clay mask.
Sulfate free? Yes
16 / 20
This shampoo is gentle enough for dry, overworked, environmentally stressed and color treated hair. It leaves the hair feeling clean, pH balanced, and reawakened. It's also vegan friendly as it's cruelty-free and contains no animal by-products.
Sulfate free? Yes
17 / 20
17. Lorraine Massey's Lemon Aid
Lorraine Massey, author of The Curly Girl Handbook, uses this moisturizing and neutralizing DIY recipe to remove buildup from her curls, add shine, and protect it from hard water. She says it's "more clarifying and cleansing than any shampoo." Simply combine the juice of a large lemon with the amount of conditioner that you typically use, apply it to your hair and then rinse it out. You can learn more about this recipe, along with Lorraine's other go-to DIYs in her book.
Sulfate free? Yes (if your conditioner is sulfate-free)
18 / 20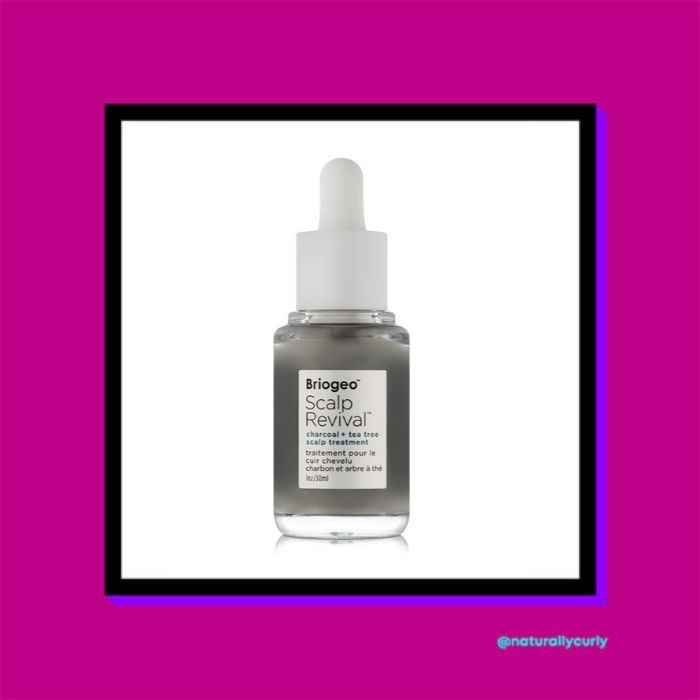 Not only does this sulfate-free clarifying scalp treatment rid your hair and scalp of product buildup, chlorine and hard water minerals, it's also formulated to ease itchiness and irritation in the scalp. 
Sulfate free? Yes
19 / 20
This is another popular drugstore clarifier in NaturallyCurly's Curltalk forum community, due in large part to its below-$2 pricetag. It's often mentioned alongside the Suave Naturals shampoo for its similar characteristics, and it comes down to a matter of preference when choosing between the two.
Sulfate free? No
20 / 20
This gentle clarifier uses ingredients like apple cider vingerar and rice water to gently but thoroughly remove product buildup and repair damaged follicles without stripping hair of moisture. 
Sulfate free? Yes