If you have curly hair, chances are you've struggled to find the ideal styling product—one that considers the needs of your specific texture, and your budget. Ask any woman with waves, curls, or coils, and she'll tell you that the right hair products and styling methods can make all the difference. From styling creams to finishing oils to leave-in conditioners, we've got you and your curls covered. Let's take a walk down memory lane and look at what products were worth the hype. 
Before we move on, please note- just because a product or brand isn't featured doesn't mean it isn't a good brand nor that no one likes it. 
The Pineapple Collection is formulated with Vitamin A, B1, B6, C for longer, thicker, stronger, healthy curls. The collection includes co-wash, curl mask, leave-in conditioner, defining jelly, and scalp treatment. Each product from the pineapple collection is infused with certified organic pineapple extract loaded with essential vitamins for hair growth, which enhances hair growth, increases the production of sebum (scalp's natural oil), decreases hair loss and strengthens hair follicles.
2 / 5
As I Am created a new product line of oils that is both cruelty and GMO-free. Seal your hair and stimulate your scalp with black castor oil, virgin black seed oil, extra virgin coconut oil, virgin argan oil, vitamin E oil, and extra virgin olive oil.
3 / 5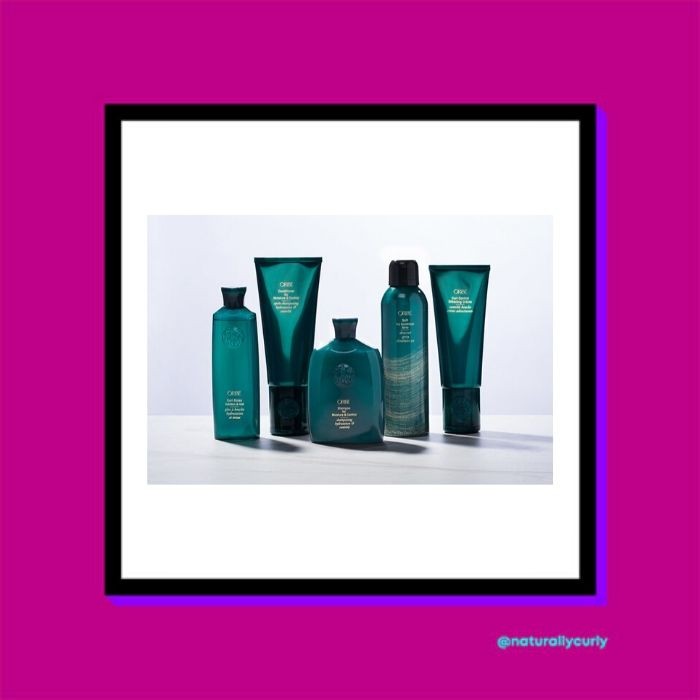 Oribe is an award-winning hair care line that delivers the highest possible levels of innovation, performance, and sophistication. Combining over 30 years of styling heritage at the top of the editorial and salon worlds with old-world craftsmanship and cutting-edge innovation. These are the products of the hair-obsessed. Oribe released a collection called Moisture & Control for highly textured hair. While the products are ultra-high-tech, the formulations are clean and modern, formulated without parabens and sodium chloride.  All the products are gluten-free, cruelty-free, color-safe, and have UV protection for hair.
4 / 5
When it comes to curls, it's all about boosting hydration and beating frizz. Bouncecurl has extended its collection with two additional products- Avocado & Rose Oil Clump and Define Cream and Moisture Balance Leave-In Conditioner, which are formulated for deep nourishment to create strong, shiny, healthy, and soft hair for wavy, curly, and kinky/coily hair. The Avocado & Rose Oil Clump and Define Cream are made with ten exotic oils from the Middle East, North Africa, and the Mediterranean areas such as; Organic Black Seed Oil, Avocado, Egyptian Abyssinian oil, Moroccan Rose. The Moisture Balance Leave-In Conditioner includes Ancient Eastern Mediterranean Oils- Egyptian Neroli oil, Jojoba, Olive, Fenugreek, Argan oil, and more. The best part? These products are concentrated, so a little goes a long way.
5 / 5
After nearly a decade of taking care of her own natural curls, actress Tracey Ross has developed her own line of curly hair products. Her new haircare line for curly and coily hair range from 3b to 4c. Pattern Beauty currently has conditioners for three different curl patterns: curls, tight textures, and coils, plus a leave-in that works for all three. You can get them in a large 29-oz. bottle.


What collections were you loving in 2019? Let us know in the comments!