Ajia Eberhart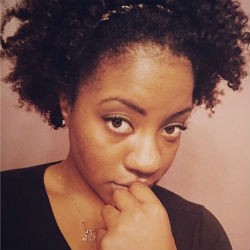 Ajia is an avid writer and natural hair enthusiast. She's passionate about uplifting and inspiring others through open forums on her Tumblr page. Currently Ajia is working on developing social and academia blog as well as a YouTube channel.
The "Nappy" Black Male Hair Revolution
The black man's journey to being proud of his natural hair shouldn't be discouraged by brainwashed members of his community. Case in point: Charles Barkley.
Sign up for our newsletter to get more tips and tricks