Ajia Eberhart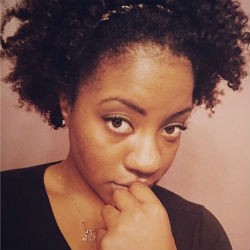 Ajia is an avid writer and natural hair enthusiast. She's passionate about uplifting and inspiring others through open forums on her Tumblr page. Currently Ajia is working on developing social and academia blog as well as a YouTube channel.
Do I Have To Be "Mixed" To Be Loved?
Men, does it boost your ego having a significant other being "mixed"? She could have an intricate background and be completely ignorant of her cultural uniqueness.
Black Beauty: The Criticized Innovator
Black beauty has influenced the vibrancy seen throughout cultures... But, there is a major difference between cultural exchange and cultural appropriation.
Sign up for our newsletter to get more tips and tricks