Ashley Glenn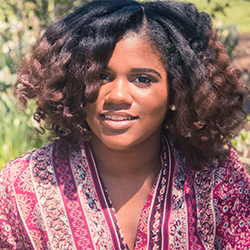 Ashley Glenn is a Baltimore lifestyle blogger and founder of Ashley Glenn Blog. She believes that every curly has beautiful curls, no matter the shape, size, or texture.
How to Discover Your Perfect Product Cocktail
Now you do not have to run to your nearest restaurant for happy hour! Creating curly cocktails is a great way to not only relax, but also make your curls look great by using what's in your kitchen.
This is How You Can Encourage Girls to Love S.T.E.M.
Recently, the theatrical release of Hidden Figures, a story of African American women mathematicians and scientists at NASA, has sparked the interest of girls pursuing careers in math, science, and technology.
Sign up for our newsletter to get more tips and tricks