Claire Aviles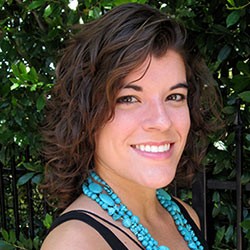 Claire Aviles is a graduate from Boston College, where she earned a BA in English with minors in Economics and in Music. She is the Marketing Events Coordinator at a software company in Boston and has been contributing to NaturallyCurly for over two years.
How to Tame Frizzy Roots
Avoid damaging your hair during the cold winter months with these tips for fighting frizz where it starts.
Favorites for Fine, Wavy Hair
Fine, wavy hair needs special care. These are a few of NaturallyCurly writer Claire Aviles' favorite products for fine, wavy hair.
Sign up for our newsletter to get more tips and tricks