Evelyn Ngugi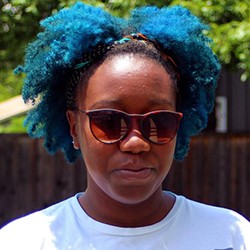 Evelyn connects curls, coils, and waves through social media. As the voice behind our social media platforms, she retweets, reblogs, regrams, and reposts all things NaturallyCurly.com!
Top 10 Styling Tools
What are the top 10 styling must-haves for your curls, coils & kinks? Click to find out!
Top 10: Afro Gods
Who's fro' reigns supreme? We loved it when these men grew out their hair.
Sign up for our newsletter to get more tips and tricks