Evelyn Ngugi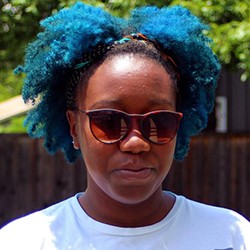 Top 10 Styling Tools
What are the top 10 styling must-haves for your curls, coils & kinks? Click to find out!
Top 10 Hair Treats
Treat your curls, coils, or kinks to something sweet. Here's our Top Ten Hair Treats!
Top 10: Afro Gods
Who's fro' reigns supreme? We loved it when these men grew out their hair.
Sign up for our newsletter to get more tips and tricks