Janelle Sands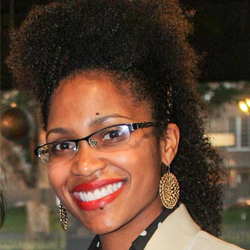 Put me in a box? What size? I am an artist, teacher, writer, lover of women, and image consultant. Hired and trained at 12 years old on hair and beauty, many women have poured their gifts into me and now I choose to do that for other women through the Secret Curl Society.
Tourmaline versus Ceramic
In order to keep our curls when straightening with heat tools, it is wise to take a critical look into two of today's innovative technologies for heat styling: tourmaline and ceramic.
Sign up for our newsletter to get more tips and tricks