Jenell Stewart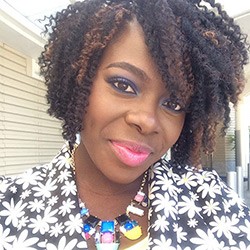 Jenell Stewart, the founder and editor in chief of the award winning website KinkyCurlyCoilyMe.com dedicates most of her free time educating and uplifting women with natural hair by way of her extremely popular website and YouTube channel. Jenell has been featured in Essence Magazine, Black Enterprise.com, and starred on the Dr.Oz television show as a Beauty Expert. In 2012 she was named one of Essences top Instagramers and that same year KinkyCurlyCoilyMe won an award for "Favorite Website" of the Natural Hair Community.
Jenell Stewart: Trim it Up!
There is much debate about whether your hair should be wet or dry when trimming. Here is something for you to ponder.
Sign up for our newsletter to get more tips and tricks