Jessica DeFino
Jessica DeFino is a writer from New Jersey with the big hair to prove it. She now resides in Joshua Tree, CA, where she handcrafts all-natural beauty products for her skincare company, ILLUUM. A former ghostwriter for the Kardashians, Jessica now spends her time writing about natural skincare and haircare, holistic wellness, and all things woo-woo.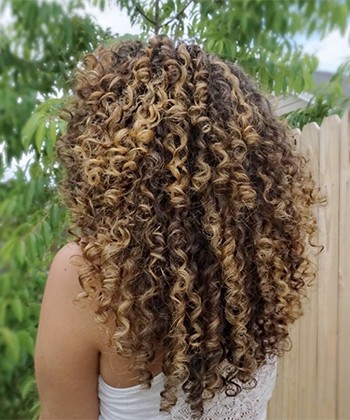 How to do the LCEG Method
The four-step technique that moisturizes, enhances, and holds your curls, takes product layering to the next level and spells out exactly how to get bouncy, hydrated, frizz-free hair.
Sign up for our newsletter to get more tips and tricks