Lauren Murray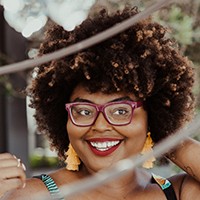 Lauren is a content editor for Naturally Curly and freelance digital marketing creative, focusing on holistic self-love, body positivity, culture, and 3c hair. When she isn't obsessing over the latest tech trends, she can be found curating playlists on Spotify, meditating over a cup of coffee, or owning the social media profiles for Open Architecture Houston.
5 Best Perm Rod Tutorials to Get Defined Curls
The perm rod set is a simple yet incredibly versatile protective style for all hair types--including transitioning--and this year, it's making a resurgence in the natural hair community.
Sign up for our newsletter to get more tips and tricks