Lauren Murray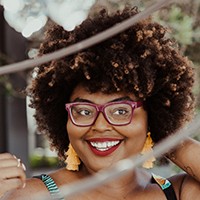 Lauren is a content editor for Naturally Curly and freelance digital marketing creative, focusing on holistic self-love, body positivity, culture, and 3c hair. When she isn't obsessing over the latest tech trends, she can be found curating playlists on Spotify, meditating over a cup of coffee, or owning the social media profiles for Open Architecture Houston.
BTS: Grace's Wavy Hair Journey
"There might be bad hair weeks where your hair looks like string cheese because you tried castor oil infused hair butter. It'll get better."
Where Did #MeToo Come From & What Can We See Next?
Removing the stigma of shame over sexual assault & violence and holding our perpetrators accountable is something our country has struggled with for far too long, and Time's Magazines Person of the Year is the perfect representation of how a tide is shifting.
Sign up for our newsletter to get more tips and tricks