Tonya McKay Becker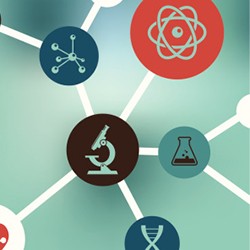 Tonya McKay Becker is a curly-haired polymer scientist and cosmetic chemist whose academic and industrial research experience have provided her with expertise in the fundamentals and applications of polymer science and colloid chemistry. She has long had a fascination with the structure-property relationships of the complex solutions used in hair and skin care products, and how they interact with and impact these remarkable biological substrates. Ever curious, Tonya has dedicated herself for more than a decade to honing her expertise on the science of curly hair, how it differs from straight hair, and how product ingredients used on curly hair affect its health and beauty. Her passion for sharing this knowledge with others has led to her current career of educating people from all backgrounds who share an interest in this exciting field.
New Super-Hold Polymers
New polymers provide shine, resist humidity, resist flaking and provide a nice feel without stickiness or crunch.
Castor Oil and Its Derivatives
Castor oil is known for its excellent emollient and lubricant properties, as well as for its film-forming capabilities that make it useful in skin creams and in some hair styling products.
Learning About Lanolin
Lanolin has been used as an emollient in hand and body creams and hair products for many centuries.
What is Cetrimonium Chloride?
Is cetrimonium chloride a silicone? If not, what is it and what is its purpose in my hair-care product? When this ingredient appears on a label with amodimethicone and trideceth-12, does this mean the amodimethicone is now water soluble?
What are Humectants?
The most frequently used humectants are diols and triols – compounds which contain two or three hydroxyl groups (-OH) that attract water molecules through hydrogen bonding
Sign up for our newsletter to get more tips and tricks