Tonya McKay Becker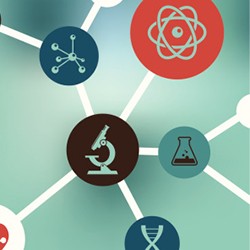 Tonya McKay Becker is a curly-haired polymer scientist and cosmetic chemist whose academic and industrial research experience have provided her with expertise in the fundamentals and applications of polymer science and colloid chemistry. She has long had a fascination with the structure-property relationships of the complex solutions used in hair and skin care products, and how they interact with and impact these remarkable biological substrates. Ever curious, Tonya has dedicated herself for more than a decade to honing her expertise on the science of curly hair, how it differs from straight hair, and how product ingredients used on curly hair affect its health and beauty. Her passion for sharing this knowledge with others has led to her current career of educating people from all backgrounds who share an interest in this exciting field.
Proteins: Why You Should Care
Proteins are found in virtually every living system. They are the enzymes that are the driving force for our biological processes.
The Making of a Hair-Care Product
Most of the hair care products we use are mixtures of components that don't normally mix. These products are mixtures of various types of oils and water and other ingredients whose jobs range from making the oils compatible with the water to providing functions such as preserving the solution, thickening the mixture or adding color, scent or conditioning.
Sign up for our newsletter to get more tips and tricks