Kiana Tipton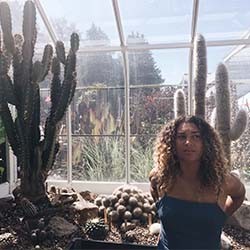 Currently in ATX pursuing a masters in media studies, Kiana's research surrounds digital technologies and its intersections with race/gender/sexuality- Which is an academic way of saying she went back to school to study Black twitter. Kiana is passionate about criminal justice reform, media representation, and finding innovative ways to protect the marginalized. Kiana is friendly as long as you don't try and touch her hair, so leave her a comment/message and she'll make sure to respond.
20 Things We Learned in our 20s
Being 20 is hard. We would know — NaturallyCurly turned 20 this year! To celebrate, we are sharing 20 things we learned in our 20s!
Sign up for our newsletter to get more tips and tricks