Kiana Tipton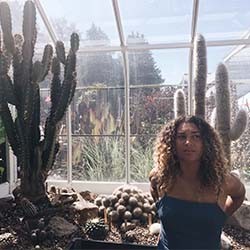 Currently in ATX pursuing a masters in media studies, Kiana's research surrounds digital technologies and its intersections with race/gender/sexuality- Which is an academic way of saying she went back to school to study Black twitter. Kiana is passionate about criminal justice reform, media representation, and finding innovative ways to protect the marginalized. Kiana is friendly as long as you don't try and touch her hair, so leave her a comment/message and she'll make sure to respond.
These are the BEST Ever Rom Coms | Video
What do an axe murderer, a satire, and Love Actually have in common? Romance and comedy. Our new episode "The Best Ever Romantic Comedies" is up! Whats your fave romcom of all time?
The NaturallyCurly Glossary: N-Z
If you've ever landed on a curly hair article or forum then you will have quickly realized that this community speaks its own language.
Sign up for our newsletter to get more tips and tricks