Sabrina Perkins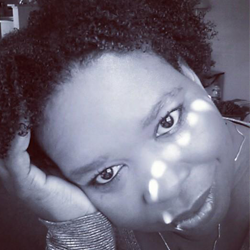 Sabrina, founder of seriouslynatural.org and contributor to several online publications, is a freelance writer who engages her audiences on the relevance of natural hair, beauty, and style.
How to "Debulk" Curly Hair
Our reader writes "Help. My hair is very thick. I want to cut parts in the middle of my hair to make it look thinner. Will that help?"
Sign up for our newsletter to get more tips and tricks