Sabrina Boissiere, founder of Natural Partners in Crime, was inspired to bring the natural hair community an event where women can connect with other naturals in cities that are sometimes overlooked, so she created a 5-city tour where naturalistas can be empowered and educated in an interactive setting. The first stop of the Quintessential Naturals Tour kicked off right here in Austin, TX this past weekend during SXSW with over 1,000 people in attendance!
SXSW is one of the biggest tech, film and music conferences in the world, but it has never had a natural hair event be part of the conversation, so we thought this was the perfect time to be a part of the conversation. Our Co-Founder Michelle Breyer spoke on a panel with influencer Rene Danielle of Own By Femme, Founder and CEO Monique Rodriguez of Mielle Organics, Founder of KinkyCurlyCoilyMe Janelle B. Stewart, moderated by Tonya Rapley, Founder of My Fab Finance.  The panel shone a light on topics such as how to connect with the natural hair community through social media and being inclusive, the importance of the texture typing system and ways to break barriers within the natural hair community.
We did not want the texture typing to be a stopping point, but a starting point to get to know your hair. When you decide to embrace your texture, it can be overwhelming. But we don't want this to be used to separate each other, but to see what we can learn from each other."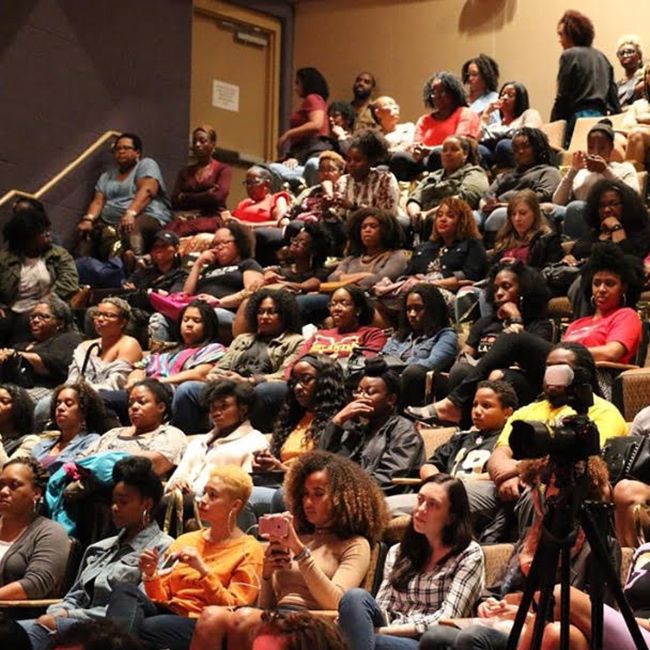 Here's a special thank you from Sabrina that she shared on her Instagram, "3 years in the making of my mind. Waiting for my pot to be well seasoned. Thank you to each and every attendee that RSVP'd, that showed up today, that stopped and talk to me whether it was about my finger coils not knowing that I was the person who planned the event or about the event itself and what really touched me was all the Austin naturals who thanked me from the bottom of their heart for doing this for their community. "
We can't thank Sabrina enough for creating a space for naturalistas to be empowered through education and authentic conversation. These discussions matter. Representation matters. This community matters. We're so proud to be the media sponsor of this tour and supporting this initiative to shine a light on ways to bridge the gap in the beauty space where all women are represented.
If you missed the first stop of the Quintessential Naturals Tour, no worries you can catch them on tour here!
Next stop, is Boston, Massachusetts on April 8, followed by Charlotte, Philadelphia, and Miami. We can't wait to see all of our curlfriends! Register here.