Whether she was painting or sculpting, Rochelle Rae always was inspired by beauty.
Now working as an Austin makeup artist, she has used these same artistic sensibilities to create the popular Rae Cosmetics line.
While working as a graphic artist and model, she met a makeup artist and was intrigued by the way makeup could bring out every woman's beauty.
Her desire to learn more about the industry led her to Los Angeles, where she attended the prestigious Hollywood Makeup Designery. She began working on movies, but tired of the lifestyle.
Rae returned home to Austin to work as a commercial makeup artist and opened Rae Cosmetics Studio. She quickly gained a reputation for her natural, flattering style and gained a large and loyal clientele of newscasters, musicians, movie stars and legislators as well as brides, models, students and career women.
"I felt that her makeup made me look better than myself, but still like me," singer Kelly Willis said of Rae. "I felt more confident than I normally do in a photo shoot."
In Rae's work, she found it difficult to find makeup that gave people a sheer, natural look that could hold up in the Texas heat.
"I wanted a light, natural makeup line for a hot, active community," Rae said. "I wanted something easy that didn't take a lot of time. Most people don't have a lot of time."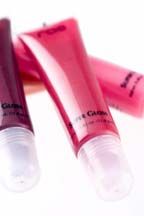 After 10 years in the business, she began developing her own makeup line - one that met the needs of on-the-go women. After two years of research and development, she launched Rae Cosmetics. Her slogan is "Beauty, Pure & Simple."
The line includes lipsticks, lip glosses, eye liners, lip liners, concealers and foundations. Rae Cosmetics foundations and powders are mineral based and contain no oil, talc, fragrance or potentially irritating ingredients. They contain natural antioxidants and sunscreens as well as Vitamins A and E.
Although the colors are fun, they still are more natural. The purples, for example, have gold undertones to flatter any skin tone.
"This isn't for makeup junkies," said the blonde, curly Rae. "Rae Cosmetics are designed for active women who want to look great and then go about their lives."