Attention Product Junkies: You know you're going to need a new bottle of conditioner at some point, so why not stock up while they're 25% off with free shipping? Here are a few of our favorite products that you can buy at a discounted price for Cyber Monday.
Every product on this list has won either a Best of the Best award as voted by the NaturallyCurly community, or an Editors' Choice award voted by the NaturallyCurly team. Some of these products have won both, and some win year after year.
Whether or not you're running low on this Holy Grail, you might as well re-stock because you know you're going to need more. Am I right? You probably don't need us to tell you that Type 2 wavies, Type 3 curlies, and Type 4 coilies all love the way this makes their hair feel – and that's saying something for a shampoo. This label is like a best hits of  curly hair ingredients playlist: coconut oil, shea butter, aloe vera juice, argan oil, Vitamin E and more. No wonder our community gave it the Best of the Best award for best shampoo two years in a row.
Full price: $10.99 for 13oz.
Today only: $8.24
Looking for a new 'C' in your LOC (Leave-in, Oil, Cream) method? This moisture-boosting hair fluff will give you the soft, touchable wash and go of your dreams. NaturallyCurly community member jacorre says "I was a twistout kind of girl but this product changed that when I decided to do wash-n-gos. I have been using this product now for 7 months and it gives me the best moisturized coily curls ever; using fluff-a-licious under a gel on sopping wet hair is great!"
Full price $16 for 8 oz.
Today only: $12
Our Editor Amanda says this is "one of the best moisturizers I have ever used! I've used it on wet and dry hair and my hair was left remarkably soft each and every time. Love love love!" This is coming from someone who is admittedly very picky when it comes to hair products. If you have Type 4 coils in need of moisture, this just might be your new HG.
Full price: $18 for 8 oz.
Today only: $13.50
Ever wish you could apply your shampoo directly to your scalp and remove buildup without drying out your hair? The nozzle on this shampoo bottle makes us wish all cleansers came this way, as NaturallyCurly Video Producer Nikki put it, "I feel like this is a superior way to clean." But it's not just about the bottle, the product itself is moisturizing – you heard right, this shampoo is moisturizing. You'll be able to slide your fingers through your hair as you cleanse for easy detangling.
Full price: $12 for 8 oz.
Today only: $9
Try this 'L' for your LOC method. I've used this on my extra dry Type 2 waves, and our Video Producer Evelyn loves it for her Type 4 coils. Our community can't get enough of the scent and slip, and the fact that it makes your hair feel soft and moisturized. Is there anything else you could ask for from a product? You can buy it in a smaller 8.4 ounce bottle, but you might as well save some time and money and opt for the 16.9 ounce. 
Full price: $20.99 for 16.9 oz.
Today only: $15.74
This NaturallyCurly office favorite is perfect for anyone whose curls are always thirsty – so basically everyone. Keep your curls defined, moisturized, and easy to detangle. The consistency is pretty liquidy, which makes it easy to distribute and a little goes a long way, so you definitely get your money's worth. The scent reminds curlies of Play-Doh and vanilla bean (just smell it, and tell us what you think).
Full price: $10.99 for 16 oz.
Today only: $8.24
Get a shiny, defined, fluffy twist out that lasts all week with this Twisting Butter. Our community also loves using it for wash and gos, braid outs, flexi rod sets and rollers. It emulsifies easily in your fingers making it easy to apply, and is not sticky or heavy. If you love products that smell like dessert, then this will definitely make you want to eat a cupcake or two.
Full price: $16.99 for 8 oz.
Today only: $12.74
The fact that this oil won our community-voted Best of the Best award with a price tag of $38 speaks to how well it works. Scroll through the reviews and you'll repeatedly see "worth the price" and "worth every penny." As one NC member put it "price, in my opinion, is more than justified because a little goes a long way and also because of the purity of ingredients with no petroleum products, parabens or mineral oils added." Curlies of all curl patterns love using the lightweight formula to pre-poo, fight frizz, and seal their curls.
Full price: $38 for 6 oz.
Today only: $28.50
You may be thinking, "a water bottle? Really?" But that's because you've never experienced the super fine, constant mist of the Curly Hair Solutions H20 Water Bottle. You've probably only felt the direct, dissatisfying stream of a standard water bottle. One spray of this bottle will instantly wash away any skepticism you may feel over spending money on a spray bottle. Still not convinced? Just watch this.
Full price: $15
Today only: $11.25
If you've been considering trying a shampoo bar for the first time but have been hesitant to commit, Cyber Monday is a perfect time to give them a try at a discounted price. And what better place to start than with the NaturallyCurly community's Favorite Shampoo Bar of 2016? To use a shampoo bar you lather it between wet hands and rub the shampoo to soaking wet roots in sections to apply.  Some curlies find this method easier to manage than the traditional liquid cleanser. 
Full price: $10
Today only: $7.50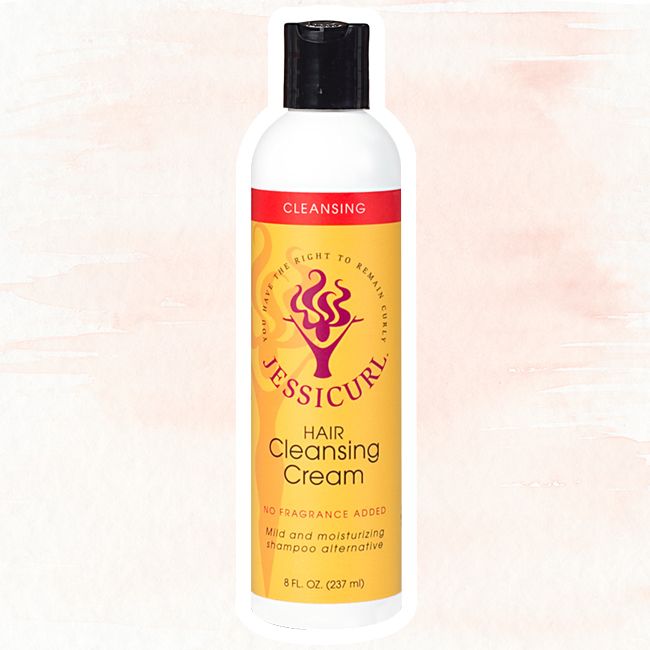 Not all cleansers dry your hair or strip your curls of their oils. If you work out a lot or just like to wash your hair often you can do so without fear of drying out your hair or making it feel too squeaky clean. Jessicurl fanatics buy this condish in large quantities so that they never risk being without their HG. And if you're forever wishing your conditioner came with a pump, this is for you. We especially like that it comes in several different fragrances (which is unique for curl products), Citrus Lavender, Island Fantasy, and No Fragrance. 
Full price: $16.95 for 8 oz.
Today only: $12.71
This pomade melts in your fingers so it's easy to work with as you take down your twists, seal your ends, or smooth frizz or flyaways. The smell alone is enough to make you buy a jar, and the fact that it leaves your hair defined and shiny is a nice bonus. Even if you're not a regular pomade user, you may find this product has plenty of uses in your regimen. 
Full price: $13.99 for 4 oz.
Today only: $10.49
This edge tamer doesn't have the common pitfalls of other edge tamers, like buildup, greasiness, or a white cast. Plus, once you lay your edges down, they will stay down no matter how humid your climate is. At over five dollars an ounce (when paying full price) you may question whether this is worth the investment, but NaturallyCurly editors and community members agree its silicone-free formula performs better than other edge tamers they've tried.
Full price: $11.99 for 2.3 oz.
Today only: $8.99
When slip is in the actual name of the product, you know that brand understands what curlies want. Plus you know how we feel about multi-tasking products, and this one can be a detangler, a rinse-out conditioner, deep treatment, and a leave-in conditioner. When one product can do so much, you can get away with investing in a few high quality products rather than constantly purchasing products that disappoint you in the long run.
Full price: $16 for 8 oz.
Today only: $12
NaturallyCurly Video Producer Evelyn says this DC "soaks into my hair and after 15-20 minutes with a heat cap my hair feels like butter. Most importantly, it STAYS feeling that way even when I rinse it out." Community member Jlisa44 says "I will no longer need to buy any other conditioner this is it. It gives me all I want and need in a conditioner." For all of us Product Junkies, we know that is one serious statement.
Full price: $16 for 8 oz.
Today only: $16
What Holy Grail products did you stock up on for Cyber Monday?
To get these discounts you don't need a coupon code, simply go to shop.naturallycurly.com. Free Ground Shipping valid for US customers only. Sale ends 11/28, 11:59 pm (CT). Some exclusions apply.
NaturallyCurly cannot offer discounts on CURLS, Curly Q's, It's A Curl, DevaCurl, Kinky-Curly, Miss Jessie's, Mixed Chicks, or Uncle Funky's Daughter products, as well as already discounted items.
Click here to see all of the products that are discounted storewide!