NaturallyCurly Articles
Devri's Natural Hair Journey
Naturallycurly editor, Devri shares her motive for going natural and the importance of rocking your crown unapologetically.
Cristina's Curly Hair Journey
Naturallycurly Editor, Cristina, shares how she got the courage to cut her waist length hair into a pixie cut and her wavy hair essentials.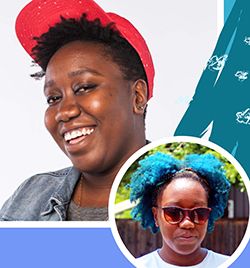 Evelyn's Natural Hair Journey
Naturallycurly video producer, Evelyn shares her journey of becoming the Magical Black Girl we all love plus holy grails she can't live without.