Are you a curly girl in the Charlotte, North Carolina area?  Are looking to visit a new salon? We have searched for some of the best salons that offer loc maintence, braided updos, curly haircuts, color services and more for all different textures of hair.
The mission of SenKay Hair Salon is to help all natural beauties feel proud and recognize the exquisiteness they were born with, and to see a world that embraces these individuals for taking their steps to originality.  SenKay Natural Hair Studio was created for the client who was in search of a qualified hair care professional specializing in all hair textures. They use products that have certified organic ingredients and are healthy for both you and your hair. These natural products are plant-based and free of harsh chemicals that can destroy and strip the hair. SenKay Hair Salon is committed to helping their clients understand their texture while providing exceptional quality service. SenKay Hair Salon offers natural hair styling, locs and sisterlocs, coloring and much more.
Location
9852 Rea Rd. 2nd Floor
Charlotte, NC  28277
Naturaltress is a full-service textured salon specializing in healthy natural hair care. The mission of Naturaltress Hair Salon is to provide the best products and alternatives to styling and care for your hair.  They aim to educate, nurture and encourage people to wear their hair proudly. Naturaltress Hair Salon is located in a bungalow style house with a private room, and offers various styling services from natural hair styling, locs, steaming treatments and much more.
Location
2715 Central Ave
Charlotte, NC 28205
Lucky You Salon and Suites is the best Textured Hair Salon in Charlotte. Whether you're hoping to enhance your natural curls or learning to embrace them, Lucky You Salon and Suites is the place for you. Curly girls love this salon because they offer natural hairstyling, loc, sisterlocs, extensions, and color.
Location
9605 North Tryon Street Suite L
Charlotte NC, 28262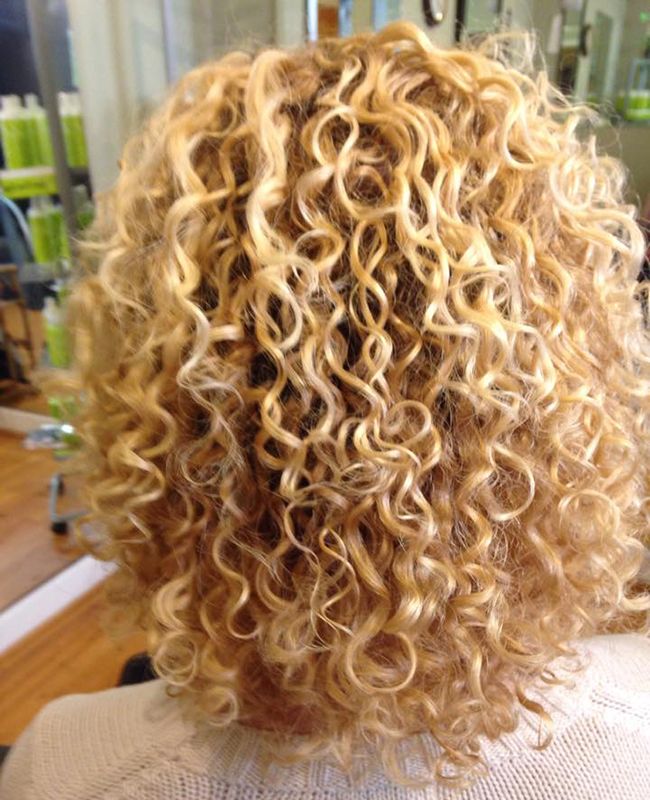 JoyfullyCurly Salon was founded by Joy Rudisill.  Joyfully Curly is the only DevaCurl certified stylist in the Charlotte metro region. Curly girls in the area say that Joy is one of the best stylists to visit if you are looking to get your hair cut. JoyfullyCurly offers Deva Cut services, coloring and also men's services.
Location
2134 N. Sharon Amity Rd.
Charlotte, NC 28205
Natural Beauty By Val was created in 2010 and has since grown to be one of the most prominent spots in the Charlotte area for hair care. Natural Beauty By Val aims to deliver quality and professionalism to all of their customers. They are committed to making their customers look stunning and also feel their best. Beauty By Val offers the services of loc services, natural hair, crochet, cuts, and color.
Location
5028 South Blvd., Ste 20,
Charlotte, NC 28217
Knappy Rootz Natural Hair Suite is known as one of the best in "Natural Hair Care"  Salons that caters to women, men & children. Opened in 2006, Knappy Root prides themselves on product knowledge and they also only use "Hand Made" 100% organic ingredients. They also help to educate their clients on proper hair care and product lines. Nappy Rootz offers services with Transitional Styles, Locs and twists, sew-ins, braids, blowouts, color and much more.
Location
5933 Albemarle Road,
Charlotte NC 28212
Styles by Lisa is one  Charlotte's premier hair styling salons specializing in natural hair. At Styles, By Lisa, they are passionate about helping others maintain healthy hair. They offer a variety of natural hair care treatments and services. Some of their services include their signature and most popular California Press, Scalp Therapy, Steam Treatment, Designer Hair Cuts, Coil Twists, Extensions and much more.
Location
4128 South Blvd. Suite N Charlotte,
NC 28209
A Nu U Salon is among the preferred black hair salons for natural hair treatments and hairstyles. A Nu U Salon is staffed with expert stylists who can help you restore the natural beauty and health of your hair while also helping you perfect a style that represents your distinctive taste. At A New U focuses on using natural products and methods that lock in moisture into the hair and also focusing on styling techniques that keep your hair strong.
Location
8724 Arbor Creek Dr
Charlotte, NC 28269
Salon Zen is a multicultural hair salon specializing in All Hair Textures. Salon Zen is conveniently located in the University area of Charlotte NC. Salon Zen offers services that are designed to exceed your expectations and they always strive to exceed your expectations! Salon Zen offers "At Home Maintenance Products" that will help keep your hair healthy at home in between salon visits.
Location
2925 E. WT Harris Blvd. Ste. D
Charlotte, NC 28213
Salon Blu specializes in a large variety of services such as design cuts, styling, color, hair extensions, weaves, natural hair care, and so much more. Clients can relax in a professional, creative, and fun atmosphere. The staff at Salon Blu has over 65 years of combined experience together. The services that Salon Blu offers include silk wraps, brows, full and partial weaves, a full-service barbershop, and curl sets.
Location
10720 South Tryon Street  Suite D
Charlotte, NC  28273
Salon H20 is an upscale Salon located in the University area of Charlotte, NC. Salon H20 is a full service, multi-cultural salon that offers the latest trends in hair cutting, styling, and coloring. Salon H20 also offers individual eyelash extensions, facial waxing, and eyebrow tinting.
Location
3509 David Cox Road Ste. C
Charlotte, NC 28269
Different by Design Hair Salon is a salon that is dedicated to providing exceptional service and technical expertise to their clients. The mission of Different by Design is to create a hair design that is created specifically for you, thus enhancing your beauty to be a style that is Different by Design.
Location
Located in the Grande Promenade Shopping Center in the University Area
440 E. McCullough Dr. Suite 215
Charlotte NC, 28262
Revolution EGO was created to be able to cater to and serve all types of textured hair while also nurturing the mind, body, and soul. At Revolution EGO they strive to make each of their clients experience enjoyable, uplifting and inspiring. Revolution EGO offers services for natural hair, locs, extensions and much more.
Location
312 N. Myers S., #115
Charlotte, NC 28202
Lockstar is a lifestyle brand with award winning salon services for those with locks, loose hair. They also offer natural & handmade products for your hair & body along with lifestyle accessories. LockStar Natural Hair Salon provides a range of hair services from maintaining locks, styling, coloring, cutting, repairing, blow outs, & extension services for all textures of hair.
Location
1110 Morningside Dr, Suite B
Charlotte, NC 28205
Twisted Textures Natural Hair Studio Catering to the natural chic clientele who is looking for a relaxing and friendly environment with professional and knowledgeable stylists this place is for you. The services include loc maintenance, dandruff treatments, starter locs and so much more.
Location
5028 South Blvd., Ste 20,
Charlotte, NC 28217
If we missed a Charlotte hair stylist you love, share with us below!
Use our Salon Finder to search for salons reviewed by the NaturallyCurly community.