Confession: Until recently, I'd never tried a single Maui Moisture product. I don't know why, because their products are always right there beside the SheaMoisture products in the store, and they're always so affordable. A bottle of Maui Moisture shampoo or conditioner regularly runs under $6 at drug stores, which is a heck of a lot less than a lot of other curly-hair-focused brands. Their products are also versatile enough to work for many different hair types, which is useful if you want to buy one product for your mixed-texture household.
To see what this brand is all about, I tested out the Maui Moisture Coconut Milk collection, including the shampoo, conditioner, and oil mist.
The star ingredient in these products is – surprise! – coconut. Not just one type of coconut, but coconut water (instead of plain ionized water), coconut oil, and coconut extract. Each product is formulated specifically for dry hair, so they're ultra-hydrating, with ingredients like aloe vera juice, guava seed oil, and mango seed butter.
I tried out these products for a week to see how well they worked for my 3b curls. Here are my thoughts!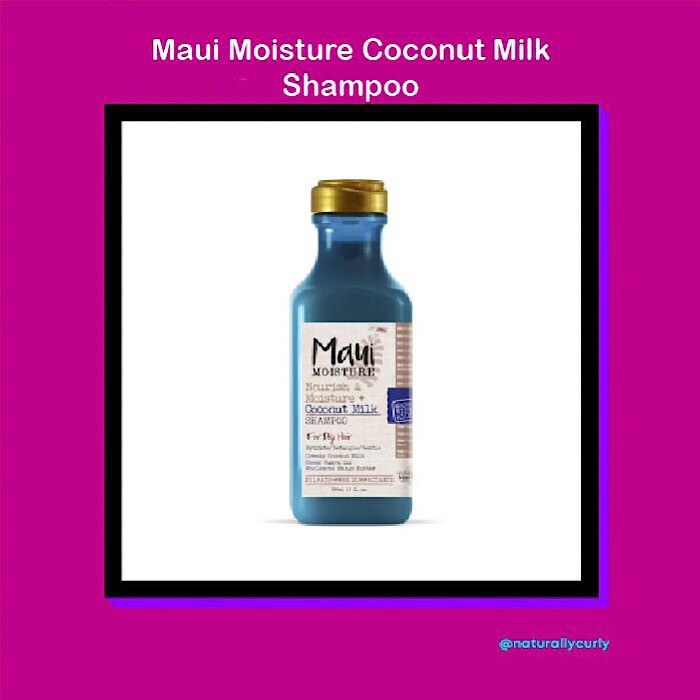 First, let's talk about the scent. Each one of these products smells soooo coconutty, so if you love coconut, you'll be in heaven. It's not overly artificial-smelling, but the scent definitely does stick around all day.
I only wash my hair once a week, so I only got the opportunity to use this shampoo once. The consistency is white and milky, and the shampoo is sulfate-free, but it does foam up. With aloe vera juice, coconut water, guava seed oil, and mango butter, the shampoo seems like it should be ultra-moisturizing, but it didn't quite do the trick for my 3b curls. It left my roots feeling ever-so-slightly dry, though nothing that a little conditioner didn't fix. On the plus side, my scalp felt squeaky clean.
2 / 4
The word that pops into my head when I think of this conditioner is "luscious." There's that same super-coconutty smell, and the consistency is rich and creamy. I often wet and condition my hair in the shower without washing it, just to add some moisture and shape back into my curls, and this product was perfect for that. It's silky enough that it's really easy to work through my curls, plus cheap enough that I didn't feel guilty about using a ton of it. A few palmfuls of this + my handy Wet brush = detangling sessions are a breeze!
This conditioner also leaves my hair so smooth that I almost felt suspicious that there were silicones in it, but I don't see any on the ingredients list. It must be the magic of coconut!
3 / 4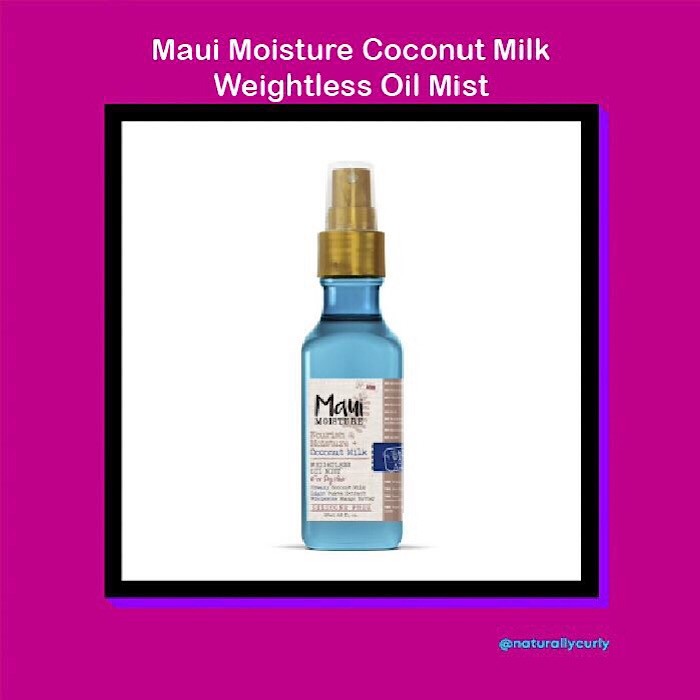 This is basically an oil blend in a spray bottle, which I didn't quite realize until I'd sprayed it all over my damp curls in an attempt to "revive" them. I would not recommend that technique unless you want your hair to be soaking in oil — which you might very well want, depending on your hair type and texture! Otherwise, use this product like you would use any oil on your hair: sparingly and with a focus on extra-dry spots, like your ends. I wouldn't call this Oil Mist either "weightless" nor "light" despite the label!
Honestly, I don't often use oil on my hair these days, and if I did, I'm not sure why I would reach for this spray rather than plain coconut oil or jojoba oil.
If you often use heat on your hair, though, you may find this spray useful. The directions mention blow-drying your hair to help the product "infuse into your hair shafts," and I could see how it'd help keep protect your hair and keep it soft and shiny despite the heat! Also, there's that coconutty smell.
Here's my hair after conditioning and detangling with the Maui Moisture Nourish & Moisture Coconut Milk Conditioner. It's not the most defined (because no styling products)... but trust me, it feels soft and healthy.
4 / 4
Have you tried the Maui Moisture Nourish & Moisture Coconut Milk collection? What did you think?