Girls with curls on the go need a gel that will work from coast to coast (and in between, and beyond). These five trusted gels will help your hair hold its shape in the driest desert air to the highest humidity. Stock up now for all of your summer adventures.
This specially-formulated favorite was created to withstand high and low humidity, both of which can wreak havoc on our hair. It has naturally-derived ingredients, so it is a good choice for those with sensitive scalps. With a medium to thick consistency that feels slippery, it is easy to apply to fully saturated hair, or you can easily scrunch it into loose curls and coils for a bit more definition. You will love how it makes your hair feel soft and conditioned, yet it will give it the hold it needs to look gorgeous from sunrise to sunset. It has a fruit and hibiscus fragrance inspired by the tropics.
2 / 5
For juicy, hydrated, bouncy curls, this gel is a popular summer staple. It has a thin consistency which allows for easy and effective product application. It also rinses out with water, and does not build up on the hair. Fans of this favorite say it is their tried and true because it gives them light hold without the powdery and flaky residue that some gels leave behind. Its island fantasy scent will leave you dreaming of palm trees and ocean waves.
3 / 5
If you want moisture and hold, this butter gel is what you need in your life (and your luggage). With an all-star lineup of ingredients like aloe, macadamia seed oil, avocado oil, jojoba oil, sweet almond oil, castor oil, and cetearyl alcohol, it will leave your hair soft and moisturized. Green tea and vitamin E will keep your scalp in optimum condition, and vitamin C will protect it from free radicals. This gel will give you plenty of support for all of your favorite beach-goer styles. For more on butter gels, click here.
4 / 5
No matter what your curl pattern, porosity, or density, Uncle Funky's Daughter Curly Magic Curl Stimulator will give you the all-day hold and definition you desire. It provides moisture like a leave-in, too. When you first apply it, it will lock your curls into shape by forming a hard gel cast. Breaking the cast will leave you with soft, defined curls. If you are looking for a one styler routine for travel, this is a perfect pick.
5 / 5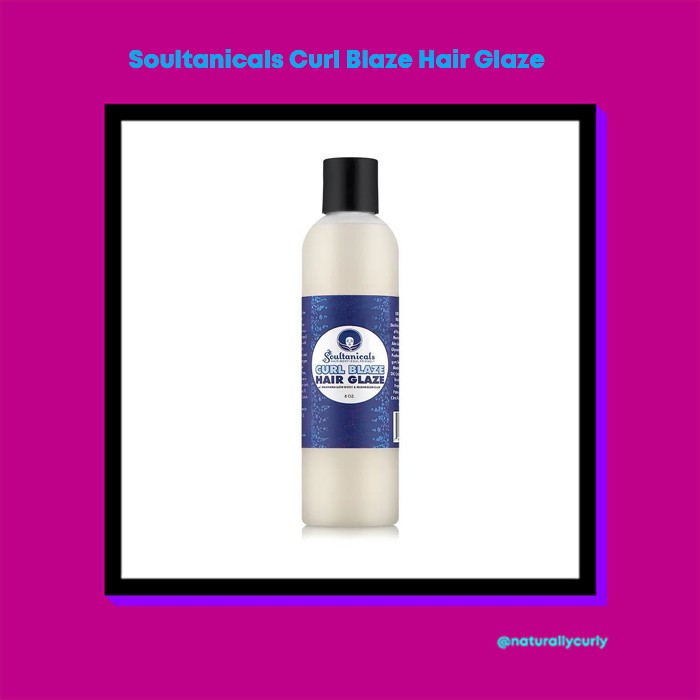 Glow up those curls with this shine-enhancing get that will leave your curls smooth and hydrated. Blue malva and marshmallow root help to create good slip, and allow for thorough product distribution. Acacia honey provides moisture to eliminate frizz. Blaze Hair Glaze works well on a variety of curl types, and it pairs well with other stylers in your regimen.
Which of these gels is your favorite travel go-to? Let us know in the comments. If you want to know about the science of hair gels, click here.