Summer is officially here which calls for strong stylers that will hold up against the humidity, moisturizing cleansers that keep your curls poppin and protected, plus scalp care essentials for all the cool protective styles you have planned. Whether you're a new natural or og curly girl, you'll want to see the hottest new curly hair products that are hitting the shelves this month and now available on SHOP Naturally. Check out our selection of new curly hair products from some of your favorite brands or discover a new brand making its debut here.
While some may say frizz is a non-factor, other say it's their biggest enemy. If you're looking for a frizz fighting solution to combat humidity the Lubricity Labs wash day smooth set is what you need. The wash day essentials includes the shampoo, conditioner, and masque which harnesses the power of natural quinoa and shea proteins that lock down cuticles and protect hair from heat, humidity and pollutants.
The Define Cream is a multi-purpose leave-in cream that will lightly hold & soften your hair at the same time. This luxurious styling cream will repair dry or damaged hair, making it feel incredibly silky. It creates curls with clumps that are lightly defined and soft, resulting in hair that has ultimate shine!
Design Essentials Scalp oils
2 / 4
Summer calls for extra protection against UV rays on your skin, scalp and hair. Design Essentials created a collection just for that including the Vitamin Drops, Moisturizing Oil Treatment, the Anti - Itch & Tension Relief and the Detoxifiying Tonic for all your braided styles to alleviate your scalp, keep your curls healthy and your skin glowing.
Need to revive your curls? ApHogee Shea-Pro Leave-in Moisturizer is designed to mend and restore extremely dry hair. It was created for coarse, porous, dry, brittle hair. It incorporates shea butter and the sealing and reparative agents found in safflower oil and vegetable proteins to fortify and restore hair and protect against breakage.
As I Am Dry & Itchy Scalp Care
3 / 4
Say no to itchy flaky scalps! This entire collection is made to fight and prevent dandruff, specifically for type 3 and 4 hair. Formulated with olive and tea tree oil this collection includes a shampoo, conditioner, co-wash, leave-in conditioner, and scalp oil treatment.
Kinder Curls
Care for your lil' ones curls this Summer with these four innovative kid friendly products including the Magic Mist Detangler, Creamy Curls Moisturizer, Super Curls Styler  and the Kinder Brush for pain free styling achieved in no time.
4 / 4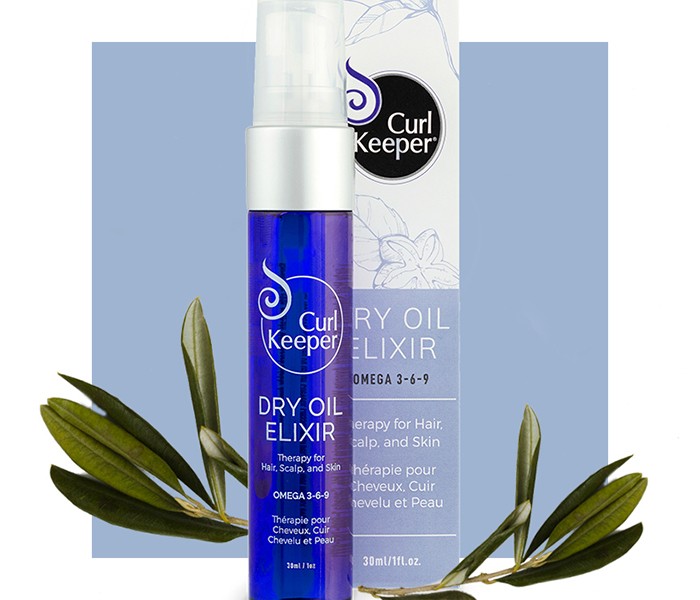 This rich elixir is packed with Omega 3, 6, and 9 from Vegan Squalane, Chia & Sacha Inchi oils - perfectly blended to soothe and help various scalp, skin, and hair conditions. A moisturizer, face cream, scalp spray, and hair finisher in one! Curl Keeper® Dry Oil Elixir is a decadent and therapeutic dry oil with fine molecules allowing for quick absorption without a greasy residue.
Thermoliss is a long lasting defrizzing balm great for Summer to combat frizzy hair. Its formula, which is infused with Argan Oil, silk amino acids and Provitamin B5, penetrates and seals hair surface while enhancing the smooth effect and protecting it from heat styling tools.
It's no secret that scalp care is the new hair care. The Strength Rejuvenating Scalp Scrub is a gentle, charcoal-infused scalp exfoliating treatment that detoxifies, rejuvenates and invigorates the scalp. Here a few key ingredients include Bamboo charcoal, sunflower seed oil, shea butter, rosemary extract and tea tree oil to keep your scalp queeky clean.