Curly Hair Type 3b Articles | NaturallyCurly.com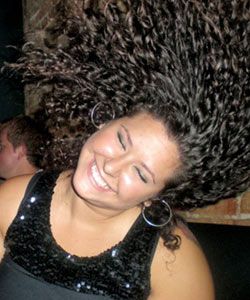 Mallory's Curly Hair Journey
Finding one tool was all it took for Mallory to start embracing her curls. She just wishes she found it sooner!
6 Honey Hair Treatments
Honey can keep your tresses looking shinier, feeling softer, growing longer, and overall healthier.
11 Insights into the Curly Girl
Curlies use lots of different brands, and product rotation is key. These interesting insights and more about the curly world!