Multi-purpose products have been the latest buzz in natural hair community. These products are a dream for minimalists who like to keep it simple. Every day I look up there is another brand jumping on board and creating a product that you can use for multiple steps in your hair care regimen. Here are a few products that not only work for me, but for everyone in my family. 
This product is a 3-in-1 Co-Wash, Leave-In, and also a Detangler. It instantly detangles the hair, cutting the detangling routine in half. It is also infused with Biotin and Tea Tree, and is gentle enough for daily use. The Mane Choice Revitalize & Refresh also helps to stop breakage during detangling.
Moroccan Rhassoul 5-in-1 Clay Treatment helps to replace five products in your hair regimen. This product is a detoxifying cleanser, a smoothing conditioner, detangler, deep conditioner and a leave-in conditioner. It's known to be a great leave your curls defined and detoxified.
Nefertiti's Secrets Complete Hydration Conditioner is another multi-purpose conditioner that aims to nourish, hydrate, and heal dry and brittle hair. It is infused with moringa oil, aloe vera, and rosemary extracts which helps to soften and restore moisture to your hair. It is a unique formula that can be used as a cowash, daily conditioner, deep conditioner, or leave in conditioner.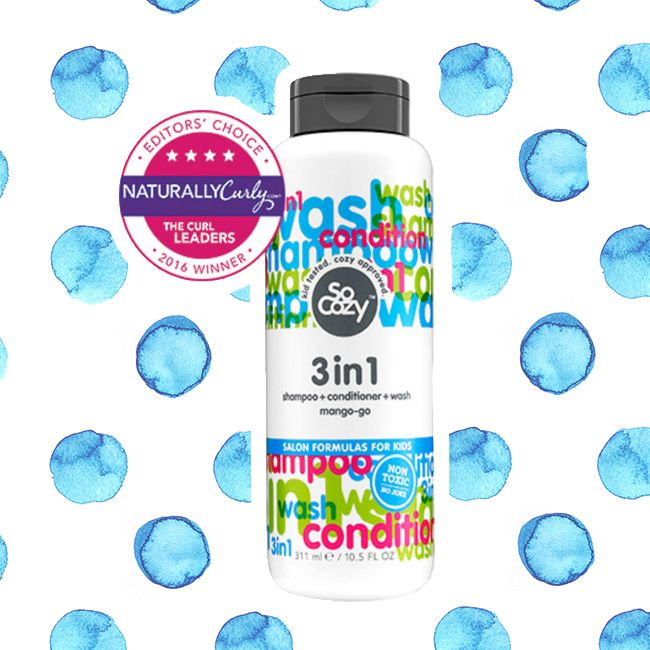 So Cozy 3 in 1 Shampoo + Conditioner + Body Wash that is excellent for kids and adults too! As you know wash day with a toddler can be a hassle, so I was intrigued when I learned of So Cozy's 3 in 1 shampoo conditioner and body wash. They have combined three essential steps cleverly squeezed into one product that is easy, effortless, and fast to use.
You can't forget about the men in your life. Cantu Men's 3 in 1 is a Shampoo, Conditioner & Body Wash product all in one. It is infused with caffeine and hemp seed oil to help the hair grow stronger, thicker, and to help increase scalp health. The Cantu Men's collection is specifically formulated for the needs of men with wavy, curly, and coarse hair.
Overall, I love using multi use products. I won't say that I will completely switch to only using this versus products that are made specifically for each step in my was day, but I will use them from time to time. If you are a curly girl who wants to cut time from your regimen and only have to use one product, this is perfect for you.
Have you tried multiple use products for your hair? What were your thoughts?
Read Next: Try These Home Remedies for Oily Hair