When starting my natural hair journey, I decided to throw away all heat tools and only use products with natural ingredients.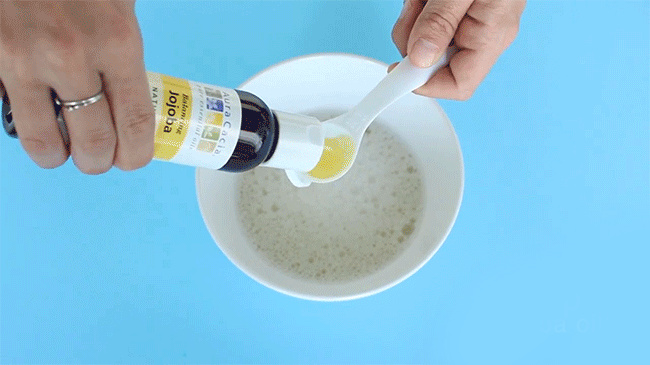 Early in my journey I often saw DIY hair treatments being recommended by other naturalistas as a great way to cater to my hair's needs while maintaining more control over the ingredients that entered it. However, it's not always as simple as pie. Below are some of the advantages, as well as some of the disadvantages that come with being an avid DIYer.
The good
You have more control
This can be great if you don't have local access to a certain hair product and want to make a dupe. It is also a good way to avoid ingredients that you are allergic to or chemicals that disagree with your hair. 
It's more affordable
Let's be honest, a lot of the best hair products on the market can be a bit pricey. Using a DIY treatment is going to save you a lot of money! The price of the ingredients won't even reach the $20 or so you would pay for your product. You also get great value for money as you can reuse the ingredients (especially oils) for more than one treatment.
You are helping the environment
When making a DIY product, you can store it in a eco-friendly jar unlike some product containers. You will also be able to live more sustainably and clear up much needed space in your cupboard.
You get to experiment
DIY-ing allows you to create, concoct and learn about the ingredients that work well for you and the ones that don't. If one batch doesn't work for you, you can tweak the recipe and create a new product next time. When you purchase a product off the shelves you are committed to finishing the entire bottle, or risk it going to waste if you don't like it.
The bad
You might make a mess
Have you ever had bits of banana or avocado stuck in your scalp and hair? It's not fun at all. This is sometimes the consequence of DIY hair treatments. You may never be able to achieve the consistency that the recipe calls for. This also goes for DIY protein treatments using egg and mayonnaise. (When using egg as a DIY treatment, do not rinse it out with hot water, as you may end up with a ready-to-eat egg in your hair!)
Your hair might smell
A lot of the popular DIY ingredients--apple cider vinegar, avocado, mayonnaise--to include in your DIY treatments can have strong odours that linger. If a certain recipe calls for a strongly scented ingredient, dilute it with water or mix with another ingredient like peppermint or jojoba oil to balance it.
It can be time-consuming
From buying individual ingredients, chopping and blending the ingredients, measuring and mixing the oils, to boiling the flaxseeds -- -- the DIY process can be a lengthy one! Sometimes on a long wash day, we want to avoid anything additionally tiresome. To cut down on time, consider making a large batch on a designated day and storing it in the refrigerator rather than making the treatment each time you use it.
Preserving is a hassle
Many of our favorite natural hair products include preservatives to keep them shelf stable and safe to use for longer. DIY treatments typically do not last as long as their store-bought counterparts. Think of a banana or avocado, which can quickly oxidize in less than an hour.
Which do I do?
Personally, I haven't found the time to  experiment with DIY treatments although I know they have some amazing benefits. While I do like making my own hot oil treatments, I don't always have the time to mess with fruits and veggies--no pun intended.
Do you prefer DIY treatments over store-bought product?
Follow me on Instagram @UKCurlyGirl & NaturallyCurly @NaturallyCurly