Every aspiring hair and beauty guru needed to be in New Orleans last weekend--here's why.
It's been deemed the largest festival gathering tailored to Black women in the U.S. New Orleans promised to deliver when it started hosting Essence Festival and the summer 2016 installment came all the way through for our community.
This past weekend, dozens of celebrities graced the stage at Ernest N. Morial Convention Center while thousands of us packed inside so that we could catch a glimpse of them performing the beloved jams we were brought up on. Sweltering heat in the N.O. didn't stop us from frolicking around in our sundresses, either. Various hair and beauty events also took place, including the New Orleans Natural Hair Expo. I showed up with sunscreen and sunnies in tow and plenty of humidity-blocking gel tucked away in my carryon. Not to my surprise, my curls were craving it--things got pretty hot, pretty fast.
Though my mind was [mostly] set on stuffing my face with some fresh beignets at some point of my New Orleans adventure, I was also looking forward to being in the city for obvious reasons pertaining to the Black hair and beauty world. The New Orleans Natural Hair Expo also made this city the place to be.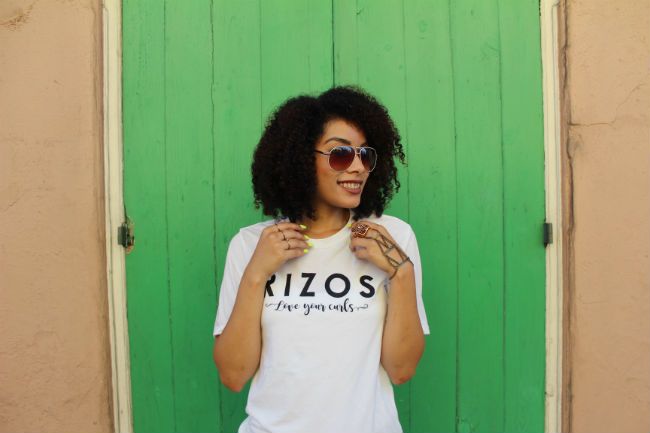 Did you see me unapologetically posing in front of a colorful door in the French Quarter with powdered sugar all over my dress? If not, let me convince you to consider taking a trip to NOLA next summer--whether you have a YouTube channel or blog of your own, or you just like to Insta-lurk on all the pretty women with perfect curls.
You will get to ask the brand questions about the product of theirs you've been curious to try.
A few months ago, the NaturallyCurly editors received a fascinating shaving razor by Bevel. Former NC editor and coily girl Cassidy Blackwell is doing some major things over there and extended an invite for me to stop by at their VIP Hour, held at the New Orleans ACE Hotel.
Fresh off the plane, I strolled over to the venue where I was greeted by a seductively, dimly lit lounge that offered up refreshing cocktails and none other than a live Bevel education session. Live discussions are always much more interesting than a YouTube tutorial, if you ask me! Cassidy was also glowing, per usual.
Your favorite beauty brand will let you in on a some little-known secrets.
Complimentary back and foot massages, makeup demos and of course, product: it's safe to say that the SheaMoisture Salon Takeover was beyond satisfactory. I met up with YouTube content creator and NaturallyCurly contributor, Risas Rizos, for a meet-and-greet. Beautiful women and men graced the floor while a new brand, SheaGirl, premiered.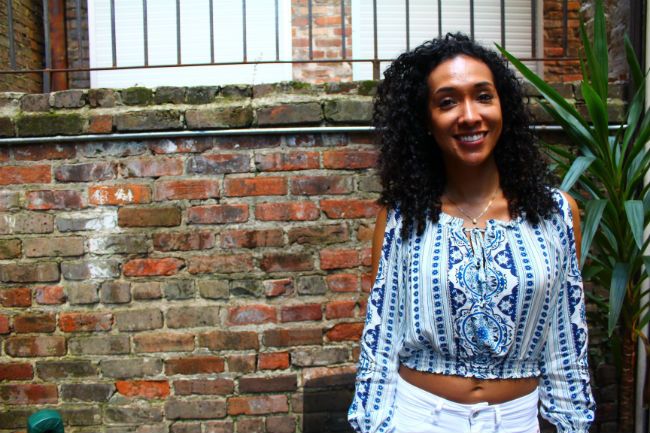 The following day, Sundial Group CEO and co-founder 
Richelieu Dennis joined forces with triple threat influencers like MahoganyCurls, Naptural85 and SunKissAlba for a panel discussion on SheaMoisture's latest campaign, #BreakTheWalls. The new makeup packaging was also on display, looking luxurious as ever.
At the Natural Hair Expo, Taliah Waajid introduced her new high quality men's grooming line, Uncle Jimmy. This is the renowned brand's response the latest shift within the natural hair community: a zoomed-in focus on products catering to men's hair and skincare. There were a ton of other recognizable brands making major moves, so being at the New Orleans Natural Hair Expo was the place to be to get the first look at them.
You will find emerging natural hair businesses to start supporting.
Like most naturals, I am always on the hunt for the next big thing in the industry. During my stop at the Natural Hair Expo, I discovered many local and small Black-owned brands with interesting products. Divine Luxury showed off summer themed cold-processed soaps and the Hair Body N Soul booth had some chemical-free hair and skincare items worth trying. 
Over at the Essence Festival Beauty Bungalow, I made pit stops at longtime Black and natural hair Holy Grails, including Cantu, Mizani and Dark & Lovely Au Naturale. Each brand had colorful booths lined up with women hoping to meet its curly ambassador, a popular social media Instagrammer or YouTube content creator.
You will get to network with thought leaders in the hair and beauty industry.
Seeing a brand that I have supported for years from the ground up always doing extremely well gives me that warm, fuzzy feeling. I stopped at the Mielle Organics pop-up shop where founder wife-and-husband duo Monique and Melvin Rodriguez on stage sharing their industry insights to a crowd of other natural-haired entrepreneurs. regarding the brand. From what started as a two-product line of curly hair concoctions made at home has transformed into one of the fastest selling hair care brands being sold at major retailers like Sally Beauty. 
I also caught up with creator of Dallas Textured Hair Marketplace, Bella Kinks. The thought leader shared with me some exciting news for her next major natural hair event--stay tuned.
You are going to have a face to face conversation with your hair crush.
Getting to hug and take selfies with some of the most adored natural and natural haired women on Instagram is the icing on the cake (or in my case, the powdered sugar on the beignet).
To conclude my weekend in New Orleans, I attended the New Orleans Natural Hair Expo brunch, where I was overwhelmed in all the best ways. The bread pudding could have easily taken the win for the day, but then I was also surrounded by lovely women with natural hair.
Jessica Pettway, Hey Curlie, Yolanda Renee, Jasmine Winters, Dayna Dane and many other beauties were among the Tujague's dining room full of powerful game-changers in the hair and beauty vlogging communities. Eden BodyWorks organized a discussion panel which touched on a number of relevant topics, including motherhood and what it takes to make a lucrative career from natural hair blogging.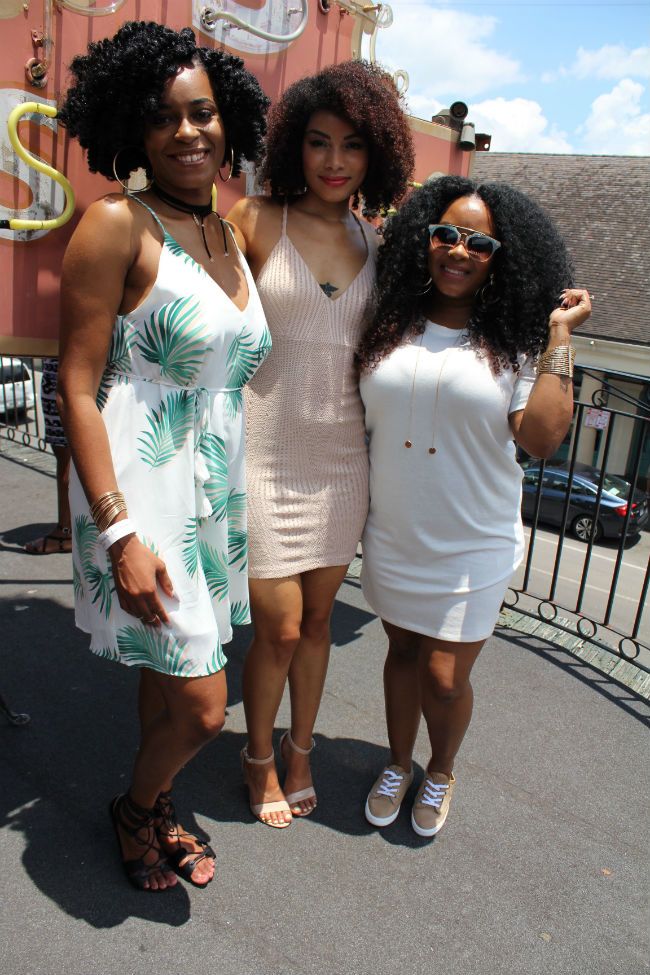 If you're considering a career in the natural hair and beauty industry in regards to vlogging or blogging, consider attending New Orleans next year for Essence Festival weekend. While you're at it, purchase a ticket to a couple of events here and there (outside of the convention center). Attend the New Orleans Natural Hair Expo, too. See for yourself all the amazing opportunities that can come with getting that valuable face time with the brands and influencers you already have been following for years.
Read: CurlFest 2016 was lit--here's all the proof you need
Are you going to AfroPunk in Brooklyn? Let us know in the comments below.