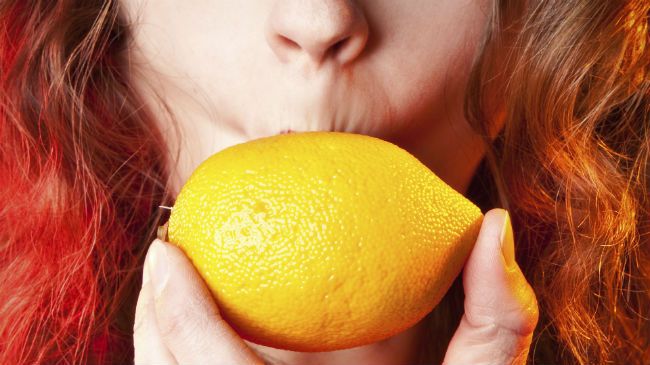 We personally think gray is beautiful, but we get questions from our community about how to slow down the growth all the time. Of course a good diet, genes and a lifestyle are major contributing factors, but if you are tired of covering them up with commercial color that is laden with chemicals, it may be time to try a  more natural home remedy. For hundreds of years women have been taking their gray hair care into their own hands right in their kitchens, and these are a few of the ways they have found success. 
The following ingredients for these recipes can be found at your local fresh or whole foods markets or health stores. 
Curry leaves
Boil a handful of fresh curry leaves in a tablespoon of coconut oil and strain. Massage the mixture into your hair and rinse after 30-40 minutes. Use this treatment 1-2 times per week.
Indian gooseberry
It is rich in vitamin C and has lots of anti-aging benefits. Boil a few pieces of gooseberry with some coconut oil and allow them to cool. Apply the oil to your scalp and leave on for 1-2 hours then rinse.
Coconut Oil and Lemon Juice
Mix 3 teaspoons of lemon with some coconut oil, enough for the length of your hair and apply it to your scalp and massage it in. Leave it on for at least an hour then rinse and shampoo as usual.
Henna
Works wonders for darkening hair and strengthens while leaving shine. Using henna powder, or grinding henna leaves into a powder, form a paste and add 3 tpsns of Indian gooseberry powder, one teaspoon of coffee powder and a touch of plan yogurt then spread on your hair. When it's dry, rinse it out and shampoo as usual. Repeat every 2-4 weeks.
Onion juice
Apply juice directly to scalp and leave on for 30 mins then rinse. Repeat daily for 2-3 weeks.
Black tea
Helps darken hair and leaves shine. Boil 2 teaspoons of black tea in a cup of water and add 1 teaspoon of salt. After cooling, rinse your hair with the mixture 2-3 times and let the last rinse sit on your hair for 20 mins. Wash your hair with cold water but do not use shampoo to follow.
Rosemary & Sage
Boil 1/2 cup of each in 2 cups of water and let sit for 2-3 hours, then strain. Use it to rinse hair after your shampoo and let it sit for 15-20 mins then rinse with water.
Amaranth
Combats hair loss and helps retain the color of you natural hair. Shampoo your hair then use the juice squeezed from the amaranth leaves to your scalp and rinse.
Have you found a gray hair remedy that worked for you?