1 / 1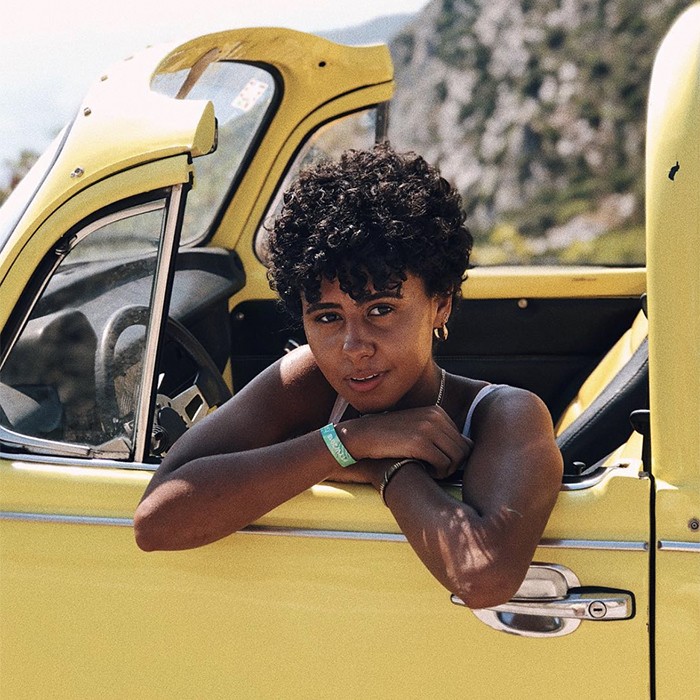 Like our teenage years, growing out a pixie cut can have very awkward moments. On top of it, a 3B curl texture adds a twist to the already painstaking process. CurlTalk members share their tips for growing out — and getting through — a curly pixie cut.
To begin, stock up on bobby pins, hair wraps, and accessories to manage the awkward stages, and styling products to keep the in-between styles in place. Check out How to Rock Your Pixie Cut at an Awkward Length and How to Style a Long Pixie Cut for hot style ideas.
To trim or not trim? That is a very important question. CurlTalk member Mrl234 advised, "The best way to minimize the awkward growing out is keeping the bottom of the back trimmed while the rest of it catches up, to avoid that ducktail mullet effect." Whatsercurl agreed, "Mrl234 nailed it with the trims in the back. If you try to just grow without those trims, you'll get the whole mullet thing going."
Even before it's time for the first trim, CurlTalk member (and Curl Virtuoso) Guide 65 has found that it's easier to grow out a curly pixie when there's a good cut in place to start with. Then, "I'd get cuts to reshape it as it grows out. It might take a little longer, but it won't be quite as painful."
CurlTalk member BeinDeb agrees: "I've done the growing out buzzed cuts three times now. Getting it trimmed to keep it in a good shape works a lot better, or at the least helps you to look and then feel better as the journey continues."
Encouraging good hair health and growth, such as through hair vitamins that contain biotin, can also help.
And the final must-have for growing out a pixie: patience. Practice plenty of patience to get through the twists and turns of this process. It will be worth it!
Have you grown out a curly pixie cut? Please share your experience and tips below.