Are you a Houston natural on the hunt for your next natural hair style? From curly cuts, color, extensions, and protective styles check out these salons who are cater to curly and natural hair in Houston.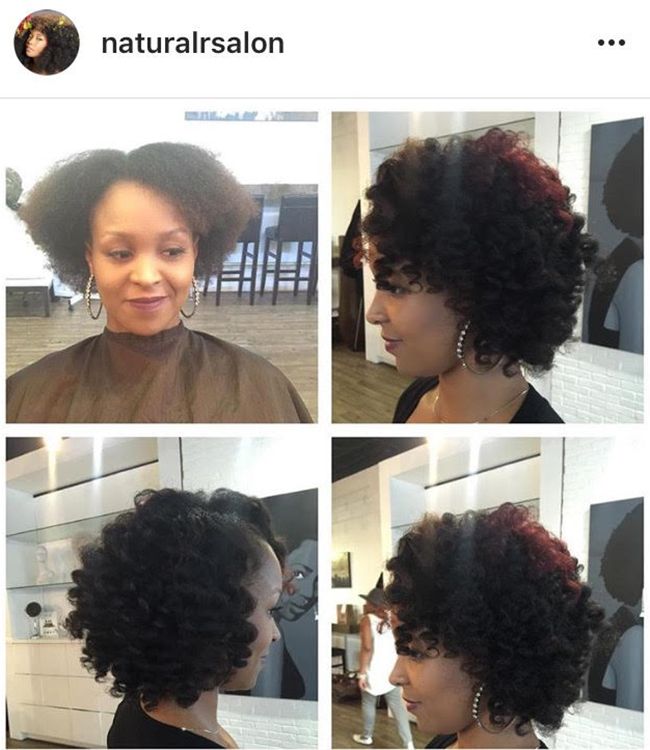 Natural Resources Salon is located in Houston's cultural arts district. At Natural Resources salon they believe that "natural hair and organic products go hand in hand because people want to feel close to nature when their being pampered." They offer natural hair, extension, loc services and make-up application.
Planet Curls is Houston's first home for anyone with textured hair, from the slightest wave to the tightest coils. All hair stylists at Planet Curls are Deva certified and are continually learning more techniques for coloring, cutting styling and caring for textured hair. Planet curls also has educational events and social gatherings to inform the world about curls! Planet Curls has an urban funky, and chic ambiance. Planet curls is also a Green Salon that uses Eco-Friendly Lighting, Reclaimed Lumber, Cloth Hand Towels, Recycled  Bags, and Infused Spa Water. Planet Curls offers highlights, twist outs, up-dos, blowouts and much more.
Nature's Course is a family based and owned salon located in the Third Ward/Midtown area of Houston, Texas. Nature's Course specializes in all your natural/healthy hair care needs and maintenance. They aim to empower, encourage and expel any myths and educate on healthy hair. Nature's Course Hair Salon offers loc styling, natural hair styling, haircuts, and also traditional salon services.
Zayd's Naturally Natural Hair Studio was established in 2004 is located in the MidTown district of Houston. Zayd's is a full-service natural hair salon that has a focus on healthy natural hair care. Zayd's specializes in precision hairstyling with emphasis on healthy scalp and hair growth. Zayd's salon also has skilled hair braiders that specialize in Ghana Braids, Kinky Twists, and Senegalese Twists.
Salon Meyerland has 74 stylists that operate in private suites under one roof. They range from stylists, barbers, manicurists, waxing specialists, estheticians and even massage therapists. The private suites at Salon Meyerland allows the professionals to set their style in their suites by having the ability to decorate to their liking and even play their music which sets their mood. Salon Meyerland offers services for hair, face, body and even waxing. Check them out for your next self-care day!
Tammy of Trendz by Tammy is a master stylist with 20 years experience in the hair salon industry. Her passion for styling hair has always been within her heart. This is why her particular aesthetic shows in every job she does. Her passion for the cosmetology industry was so strong, that it pulled her away from her degreed field of accounting to follow her passion. Trendz by Tammy offers natural hairstyles, short hair cuts, long layered haircuts, sew in hair weaves, quickweaves,hair coloring, and cornrow braids, Senegalese braids, box braids, dreadlocks, natural hair blowout and more.
Lady Ayri Natural Hair Care is a premier beauty salon and makeup salon located in Houston, TX. They offer a broad spectrum of services such as hair extensions, locs, hair color, hair braiding, and much more! At Lady Ayri Natural Hair Care they are committed to providing not only a nurturing and comforting environment but a healthy client relationship based on trust. Your comfort is of the utmost importance at Lady Ayri Natural Hair Care. The stylists aim to create the ultimate hair care experience for their clients.
Stay Tuned Natural Hair Salon takes clients by appointment only. In efforts to give each client our undivided attention, they do not answer calls or texts while behind the chair caring for their clients. Stay Tuned Natural Hair Care provides We provide individualized consultations and guidance on your natural hair and loc journey. Services include extension services, loc care and much more.
Tendrils and Curls is a curly hair salon and retail space located in Houston, Tx. The mission of Tendrils and Curls is to be a one-stop curly shop. They offer their guests access to over 50 of the top beauty brands for kinky, curly and coily textures. They also offer complimentary product consultations for every client. Tendrils and Curls wants to ensure that you purchase the right products to nourish and style your glorious curly hair. Tendrils and Curls offers the services of Havana twists, silk presses, crochet braids, wash and go's curly cuts and so much more. Check them out for your next salon visit and pick up some products too!
At True Perfection Hair Studio their team embodies perfection through our striving to create an aesthetic that enhances your natural beauty, creating individualized hairstyles and colors that are contemporary, complementing the lifestyle of today's modern maven. True Perfection Hair Studio blends art and science together to create the ultimate look for you. They offer simple haircuts, color,  or anything in between.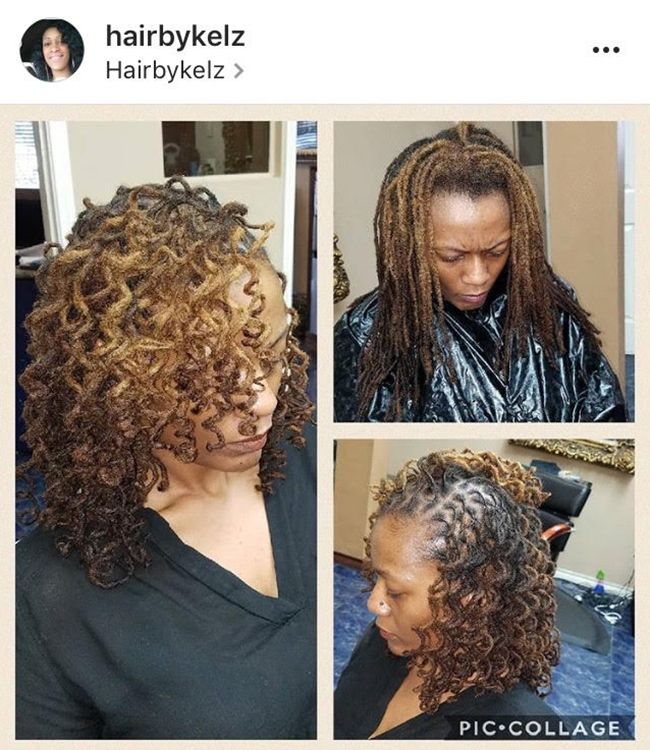 Rockal Roberts is the owner of Hair by Kel and a master stylist with years of experience. She started doing hair because it was her passion. Rockal offers services of cuts, color, natural hair styling, sew ins and much more.
Canvas Hair Studio is Houston's multicultural salon in the uptown area. Canvas Hair Studio offers a wide array of hair salon services. They specialize in sew ins, extensions & custom wigs. At Canvas Hair Studio they bring you the best in salon excellence & customer service. They have expert stylists that stay up to date on the latest trends in styling, coloring & so much more. 
With over 5 years of experience in the natural hair world the owner, Celeste, is continuously driven by her belief  in individuality and unique expression.  Often inspired by culture, art, nature, and her ancestral roots. She is known for her signature blowouts, curly cuts, rod sets and color.
The Loc Den is based on the belief that customers' needs are of the utmost importance. The team at the Loc Den is committed to meeting those needs. The Loc Den is located on the north side of Houston. Specializing in quality long, strong thick, healthy growing Natural Hair, Locs/Dreadlocks, Twists & Braids.
De'Tresse Salon provides tailored natural hair care services that are designed just for you. The mission of De'Tresse salon is to help you love and embrace your crown of beautiful tresses while understanding the unique dynamics of your hair from scalp to tip. De'Tresse Salon offers locs, extensions, updo's, children's hairstyling, and much more.
Have you checked out these salons in Houston? If we missed your favorite, please share it in the comments so everyone can check them out!