If you have a little extra money saved up for a trip to the salon this summer, why not fix that bad dye job you gave yourself last season? If your colorist uses one of these, they are nothing short of legit.
Pravana ChromaSILK
This brand includes 5 beautiful pastel shades including 'Pretty in Pink', 'Luscious Lavender', 'Blissful Blue', 'Too Cute Coral' and 'Mystical Mint'. All great if you are looking for the Mermaid look. The pastels are also demi permanent and can be mixed for your perfect shade.
Goldwell TopChic Professional Hair Color
Looking for permanent hair colour? This brand has a range of intense colours from N shades, cool NA shades and TriFlective Naturals. The colours stay cool and even all over for long periods of time and offer 100% grey coverage.
Schwarzkopf Professional Essensity
A healthier option! This collection offers ammonia-free permanent oil colours. This range promotes healthy looking hair colours and protects against external influences resulting in natural shine and long lasting colour! The range includes 58 different shades.
Redken Color Fusion Advanced Hair Color
If you are looking for multi-dimensional hair colour this line is for you. This range has over 100 shades that can be used to lighten, darken, match natural hair colours and cover grey. Great for experimenting with high fashion shades also.
Sebastian Hair Color
Sebastian hair colour intensifies your initial hair colour giving it a boost. The colours are semi-permanent and include no peroxide or ammonia.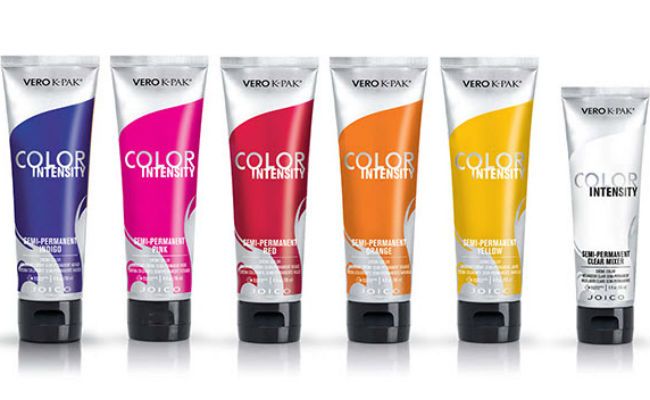 Joico Color Intensity
If you're looking for dramatic hair colour this brand is for you! The Joico's Color Intensity line has 5 new shades of blue, green, magenta and purple that are able to be mixed to create softer shades.