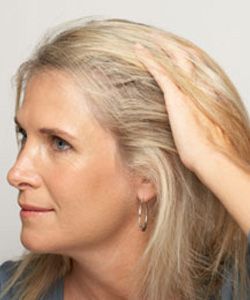 Dear Ouidad:
I love to color my hair and normally do a permanent color and a rinse once a year. I have noticed however that my hair is dry at times and seems to be shedding/breaking (I don't know the difference) when I twist it at night. Can you advise me of ways to (a) get my hair back to a more healthier state, and (b) color my hair in a more healthy way?.
A:
Try these hair coloring tips for healthy hair. Use semi- or demi-color instead of permanent. Also use a Deep Treatment 3 days before coloring and 10 days after coloring to protect and nourish your curls. For coloring services, make sure your stylist is using a gentle coloring system and following with an in-salon Deep Treatment to seal in color (makes it last longer!) and condition your curls after the processing.

Finally, try not to twist your hair because it causes breakage. Instead, gently put your curls on top of your head in a loose ponytail (with soft strip of cloth or scrunchie) so that there's less stress on your curls.