If you have short hair like me, figuring out what to do with your curls for a fancy event like a wedding can be tricky.
While I can appreciate complex styles, I feel that on me, a more simple/minimalist look works best.
I have found that a simple hairstyle can look just as elegant and beautiful as an intricate style without having to spend hours pinning it up. All you need is some cute clips, bobby pins, and your choice of fun accessories, and you are all set! Here are 3 easy styles that are my wedding event go-to's.
Look 1: Bobbies and a flower
Styling your hair with a couple bobby pins and a flower can be a really elegant look for a summer wedding that you could put together in just a few minutes. All you need is 5 bobby pins and a flower that goes with the wedding's theme. For this tutorial I went with the traditional summer wedding sunflower.
Creating the look
1). Fluff out your hair on the side that you aren't going to pin.
2). Take the side that you are going to pin back (I chose the right side) and put in 5 bobbies side by side. You can pin as high or as low as you please depending on what you feel looks best on you.
3). Lastly, pick a flower and pin it/rest it behind your ear and voila!
If you aren't a fan of the flower, you can opt for something more creative like an oversized pin or a fancy clip with crystals or stones attached. Those would work just as well!
Look 2: Double Braids and Bobbys
This next look is a little more fancy, but still a stress-free look you can easily accomplish. I love this style because it keeps hair out of your face and still gives you some options to get fancy with clips, flowers, or pins in the back!
Create the look:
1). Start with your hair parted down the middle and fluff it up a bit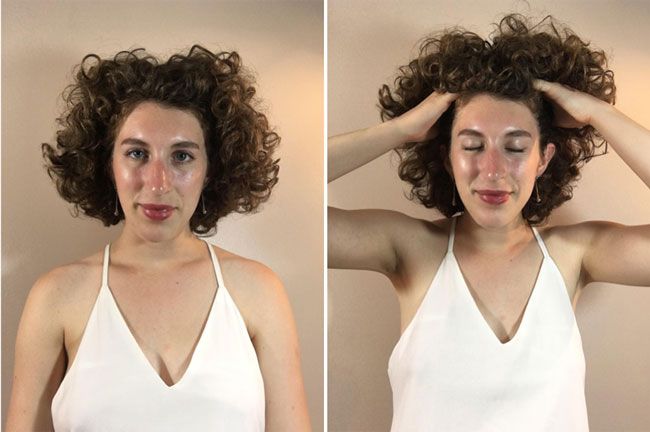 2). Pick a side and take a small section of curls towards the top, reverse French braid that section and pin it in the back.
3). Repeat step 2 to the other side
4). Then pick a side and take another small section of hair and braid underneath the first braid you made and repeat on the other side (should end with 4 braids total)
5). Pick a fancy clip, flower, or pin (I am using my favorite sun bobby pins) and clip your braids together in the back! That's all there is to it!
Look 3: Up and bobby
This final look stays in the "simple but pretty" realm and is another great way to keep hair out of your face. I like it because its an easy way to create a delicate and pretty look perfect for a wedding. While it looks like I've just let my hair go natural, I've really just secretly pinned it back. 
Create the look:
1). Pick a side and take 4-5 bobbys and pin them up side by side in a row against your head. I like to pin them up higher but if you prefer to pin them lower you can do whatever you think looks best on you.
2). Repeat with the other side and voila!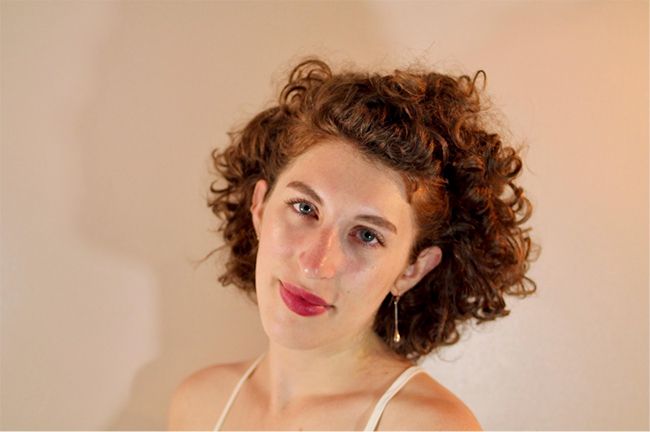 If you think this look is too understated you can always change it up with some big earrings and a bold lip. I feel like that balances it out sometimes.
My hairstyles tend to be more on the simple side, however I have found that they really do work as appropriate and beautiful styles for weddings. While I find beauty in minimalism, what kinds of styles do you like for your curly hair? Do you like simple and elegant or more complex? Let me know in the comment section below!