Yesterday was an awesome hair day, but today is just kind of blah. What can you do to get the most out of your second day hair?  Here are a few ideas that can spice up that old style and give you another great hair day. Cheers to fabulous second day hair!
Reclaim Styling
Take that old style and make it new again!  Second day hair is usually fuller than your freshly washed hair so take advantage of it.  Pull you hair back and enjoy the sunshine with this cool style.
The half down style is a great way to reclaim an old look and make it new again. Keep it smooth in the front and funky in the back. Use your imagination when creating this style.
Create a focus point by adding a side part before securing the hair in the back. You can use a non-metal hair clip or even double them up to create an more unique style.
Type 2 (Wavy): Scrunch through your favorite leave-in product to wake up your waves. Jessicurl Confident Coils Styling Solution will boost your definition while smoothing your tresses.
Type 3 (Curly): You may not have to add much to your hair besides a good spritz of your favorite refresher. Try a product like Darcy's Botanicals Herbal Leave-In Conditioning Spritz that's light but moisturizing.
Type 4 (Kinky): Pass through a bit of moisturizer like Karen's Body Beautiful Sweet Ambrosia before styling. Don't forget to concentrate on your ends since some of them will be exposed.
Tips – To add another twist to this style, create two sections in the back of your head and use a ponytail holder to secure the top section and leave the bottom loose. Or, try creating a loose flat twist on one side of your head, going into the pulled back section. This second day hair style can be as versatile as you want it to be!
Textured Tresses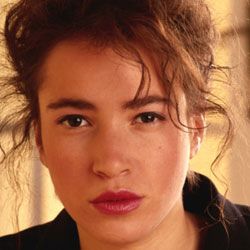 Working with your hair on day two may take some special care. When you need some motivation for styling, try a variation of the classic pouf. Piling your hair up and out of the way is always a great way to rock your curls on the second day.
It doesn't get better than a big poufy ponytail! This style is super easy to create and allows you some flexibility in making it as wild or as refined as you want it. Remember, no metal in your scrunchie!
Add a twist to this look by putting a braid or twist across the front of your hair. You could even add another twist to the other side too! This gives another layer of style to your second day look and helps to hide frizz.
Type 2 (Wavy): Enhance the texture of your curls by using the right products. Curl Junkie Coffee Coco Curl Crème Lite is just light enough to make your curls pop without weighing the hair down.
Type 3 (Curly): Keep those frizzy ends in check by giving them a good dose of moisture. Try a product like CURLS Curls Milkshake to soften your hair while banishing those frizzies.
Type 4 (Kinky): Second day hair should be great, so your concern should just be maintaining the awesomeness. Spray a bit of As I Am CocoShea Spray into your hands then apply throughout your hair. This will give your hair softness and an extra dose of shine.
Tips – A pouf doesn't have to be plain! You want your curls to shine, so jazz it up and put your own twist on it! Whether you decide to add a twist in the front or not, this style will be easily maintained over the next few days. Use a silk or satin scarf while you sleep and you can get an additional few days from this look.
Crisscross Curls
If you love rocking your twisty curls then why not try this casual chic look as a second day style? Crisscross curls is an alternative to just letting your hair hang out. Your curls are still curly, but the detail in the style makes it a stand out.
Second day hair may need a little extra help to have it look its best. Ensure that your hair is well hydrated prior to any styling by applying your favorite moisturizing product. This will wake up the curls.
The crisscross detail easily adds a stylish touch to your second day style. Create three sections in the front of your head: left, middle and right. Leave the middle section to fall towards the back, then cross the left section towards the right, and the right section towards the left. Secure with bobby pins.
Type 2 (wavy) Your waves should work well in this style. Rake a bit of AG Hair Cosmetics Foam Weightless Volumizer through your damp hair and allow to air dry. Scrunch the crunch out once your hair is dry to soften the curls.
Type 3 (curly) Refresh your curls to get the most out of your second day hair. Try running Karen's Body Beautiful Hair Nectar or your favorite moisturizer through your hair, then pin the crisscross sections. Don't neglect your ends!
Type 4 (kinky) If you're rocking a twist out, you will want to add a bit of oil to your hands while creating your sections for the crisscross. This will help keep your curls intact and avoid creating extra frizz. Try Jessicurl Oil Blend for Softer Hair, but just remember a little goes a long way.
Tips – You can add a special touch to this look by using a double hair comb across the crisscross section. And you can even create an additional look for the next day by creating a mini French twist with the loose hair in the back. Whichever way you decide to rock it, make sure it suits your individual style.
Final Thoughts
What are you signature second day hair styles?