Hairstyles Articles | NaturallyCurly.com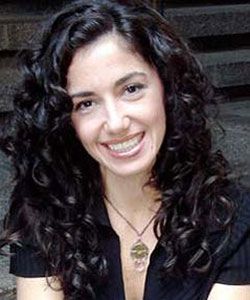 My-Cherie: Honeymoon Hair Blues
After careful consideration and deep meditation about how to wear my hair on my European honeymoon, I decided to go with the flow and just keep my fro.
Superstar curls on a Schoolgirl Budget
Before Sarah Mangum left her lifelong home for college, She made it her mission to scour the city for the essential products I need to wash, condition and style her curly locks to perfection.
The Benefits of Tamanu
Tamanu oil has become a highly prized raw material, popping up in a variety of cosmetics and hair-care products because of its ability to regenerate, strengthen and protect.
Summerizing Your Curls
If you swim a lot, make sure to rinse your hair with water before taking a dip, and put a little leave-in conditioner on it. This helps prevent the hair from absorbing the damaging chlorine. If you can bear it, wear a bathing cap. Periodically, use a shampoo designed to remove chlorine and mineral buildup.
Longer Curls Are Hot for Men
The current trend is for men to flaunt their curls, thanks to advances in products and cutting techniques. The look is stylized, with natural movement.
The Afro Revisited
The afro is a stylish and desirable style for many men, women and children.
Curly Teen Scene: Set a Good Example
In her e-mail, Kellie reminds us that being curly girls isn't only about us, but about our younger sisters as well. In 10th grade I met an awesome senior with beautiful curly blond hair.
Spring Bling Shines!
Spring is the perfect season for curlies to try out the many new hair accessories.
Curly Teen Scene: Stay True to Who You Are
Whether we are going to a prom, wedding, graduation, or any other special occasion, these times are memorable, and often filled with people taking pictures and admiring our look. Why switch to straight now when our hair is one of the things that makes us curly girls who we are?
Hairpieces: Extending Your Beauty
Extensions and wigs can be used to instantly give curlyheads a different look, whether you desire straight hair, highlights or a long curly ponytail.