Some people call them "dreadlocks," while some refer to them simply as "dreads" or "locs." What you choose to call them is up to you - how you care for them is, too. While freeform is a style a lot of loc'd individuals opt for, some yearn for uniform locs with shiny and smooth roots. If the latter describes you, use these products to create and maintain the healthiest, most beautiful locs possible. Click the product links to find out where each are available.
For those who have their locs re-tightened by the palm roll method, a pea-sized amount of this gel goes a long way. It's made with shine-promoting aloe vera, Xanthan gum and sucrose for hold, and hemp seed, vitamin E, and lime oils for ultra hydration and scalp care. The Xanthan gum provides hydrogen bonding within the cuticles, allowing for the smoothest roots without flaky residue.
It has the hold of a wax without the tacky, greasy build-up. Nourishing mango and cocoa butters seal moisture into the cuticle and provide a number of necessary nutrients, flavonoids, fiber, and vitamins for healthier locs. The lime and green tea extracts soothe the roots during twisting while providing a number of antioxidant and antiseptic qualities for a cleaner, more bacteria-resistant scalp.
This water-based twisting gel is packed with the benefits of vegetable, nut, and fruit extract oils that focus on both hair and scalp health. The amino acids are crucial to length retention and stronger locs, and the olive oil is a natural protectant of the elements.
Corn, soybean, cocoa, and shea butters are the first 4 ingredients; so you know your hair is getting maximum moisture from this pomade. Soybean oil is known for its deep penetration into the hair shaft, acting as an effective sealant for moisture and protection from elements, prolonging wash day for your locs. It is also beneficial to those with a sensitive scalp or skin conditions like eczema.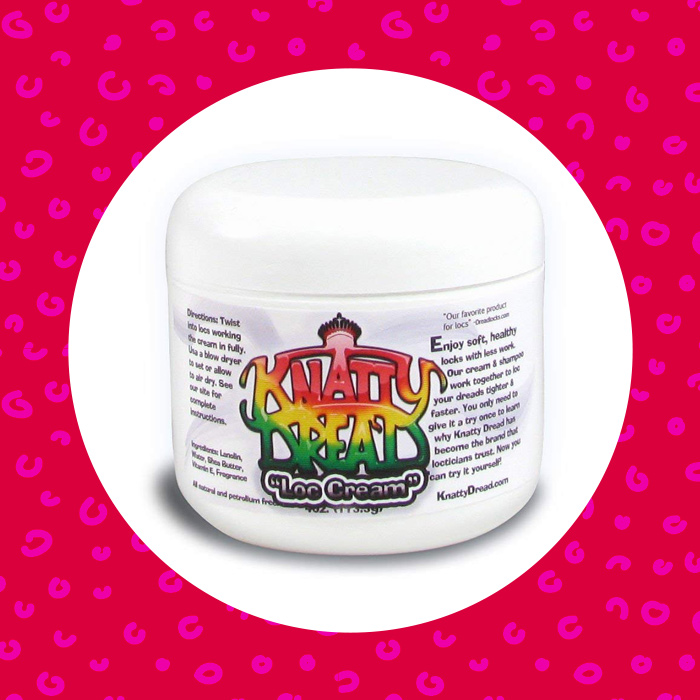 For those who don't want a hard wax in their hair, this retwisting product is an effective alternative with its creamy consistency. Made with all natural ingredients and based with shea butter and natural lanolin, this cream is ideal for those starting locs on fine type 4 hair.
A healthy conditioning pomade for those with less dense hair, this product does not leave a heavy feeling--it is light but still contains beeswax for hold and smoothness. It's completely organic, formulated with coconut and peach kernel oil for deep moisture penetration to the scalp and sealing, growth-promoting capabilities with vitamin E.
What are your favorite products for locs?