Spring's sneaking up on us again. It's time to think about renewal, rebirth, and retooling our looks! That means it's tutorial time again, y'all. Our curlfriend Nicollette aka @modelesque_nic styled herself using every single product in our sponsor's amazing Coconut Restore line, and we had to share the results!
Let's get started!
The first part of any style is to start with a good clean and conditioned base. Nicollette is using the Moisture Replenishing Shampoo, Daily Strengthening Conditioner, and Keratin Intensive Repair Masque to cleanse and hydrate her hair, making it soft and strong for styling.
Then she tops it off with the Curl Control Leave in Conditioner to help enhance curl definition and keep strands elastic.
Nic stepped off camera to blow out her curls, using a lower temperature. This is where the strengthening and leave-in conditioner combo will really shine in keeping the hair healthy through heat styling!
Once you're at the post-blowout point, divide your curls in about a 2:5 top to bottom ratio. Set the top half aside for later.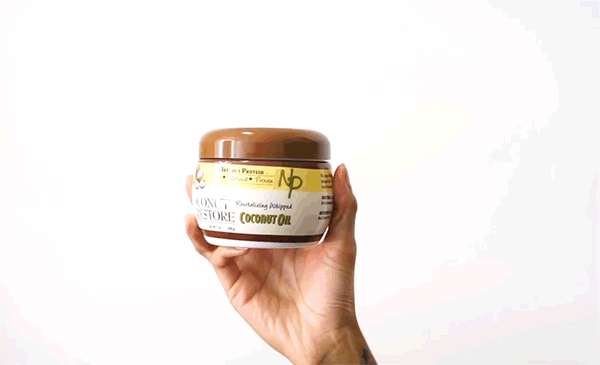 Next, rub Revitalizing Whipped Coconut Oil onto your hair for extra shine. To control frizz, add the Styling and Setting Gelee .
Bring on the Style!
Section out and rubber band the bottom half of your sectioned hair.
Each section will be vertically stacked twists, each banded together in an upward larger twist. Secure the top of the twist with bobby pins.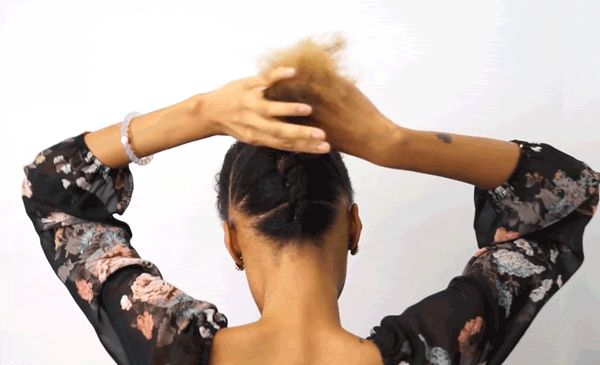 Follow up with more of the Gelee on top.
Then add your perm rods to ensure that the ends of the hair are curled!
To set your style, you'll need to use heat.
Sit under a hood attachment for about an hour, hour and a half. Pop in a good movie and turn on the subtitles!
Now that everything's dried and set, perm rods come out, big curls get divided into smaller ones, and you can add some more volume by picking out your roots.
The finishing move is to pin everything in place! Now, set phasers to "stun" and get ready to turn some heads!
Gifs not enough for you?
Check out the full, Nature's Protein-sponsored video with @modelesque_nic here, and be sure to subscribe to our newsletter and YouTube channel for more looks you'll love!
Weigh in, curly community—is this a 'do you'd do? Let us know in the comments!