I'm blessed to work in a casual office.
Don't get me wrong—elevating my style from show-goer to proper office goth does help me keep a nice degree of mental separation between work and home.
When it comes to hair though, I…
Never grew out of not having my hands in it.
Have to put it in pigtails when I hit the gym at lunch (great problem to have).
Hit snooze in the morning...a lot.
I'm working on it, actually—yours truly just went back to setting an old-school, cartoon looking alarm clock with bells on it for 10 minutes after my cell phone alarm goes off.
But under normal circumstances, I usually don't do much with my braids besides a light tie-back because I'm still a five year old, so what's the point?
And honestly?
It kind of kills me.
My level of vanity really can't keep up with my levels of sleepiness or fidgityness!
So when I have to make myself presentable on the way to a meeting…
It's a pompadour that adds pomp and circumstance to my look! In box braids, you can do this in two minutes flat, with nothing but the bobby pins and hair ties already in your purse (and pockets, and cup holders)!
Check out how Miss NKay does it:
Embedded content: https://www.youtube.com/watch?v=IKKpw0qewAs
Is that not crazy simple?
It's elevation you could do in an elevator!
I'm not one to tell you to engage in hazardous behavior on the roads, but the way Austin traffic gets backed up, I'm 99.9% certain I could pull this look off while driving to work.
What if you want to add more to this look?
If you're less rushed, heck yes, go NUTS!
Flowers, pearl pins, throw a butterfly clip up in there for some 90s nostalgia—the sky's the limit! No matter what, your base look can will do you up in no time!
If you feel extra fancy, throw some baby-hair swirls in there too! I certainly would.
"But April, you never lay your edges…"
How dare you, I'm sure I've put my baby hairs down at least five times in life!
Okay, you got me, it's not something I do on a regular basis. But I do know what I'd use if I wanted to!
When you're pressed for time, reach for the Creme of Nature Styling Snot! It's really reeeeeally easy to overdo it with this stuff, but the power it has means it actually gets coarse, high-porosity hair like mine to lay faster than a well-trained dog!
I don't recommend keeping hair products in the car as heat degrades most ingredients, and also your skin if you're not careful with how much you're rushing. But having something this strong in your purse is a definite plus!
Got more time to chill? Well, congratulations on being cool and starting your morning's style the night before! You're style-prep goals, and I salute you. Lottabody's edge gel couldn't stand up to me just styling as-is on my hair, but it does work after a night of being tied down and allowed to set.
If your hair's finer (thinner individual strands) , or a bit less dense than mine is (fewer hairs per square inch) a brush and a cool-shot might be more than enough, but for my high-porosity (ie wide-open, style breaking shafts) coils, I need the mummy-wrap treatment.
Are your edges thinning out a bit? Curlfriend, it happens. Taliah Waajid's edge growth and protection formula has you covered though. It's softening, strengthening, and although it's a little softer on hold than the other two, it's a great tool in your regrowth arsenal, and, you can use it all over your head to condition! For crunchy new growth, it's heaven sent!
Are you ready to do this 'do?
2 / 2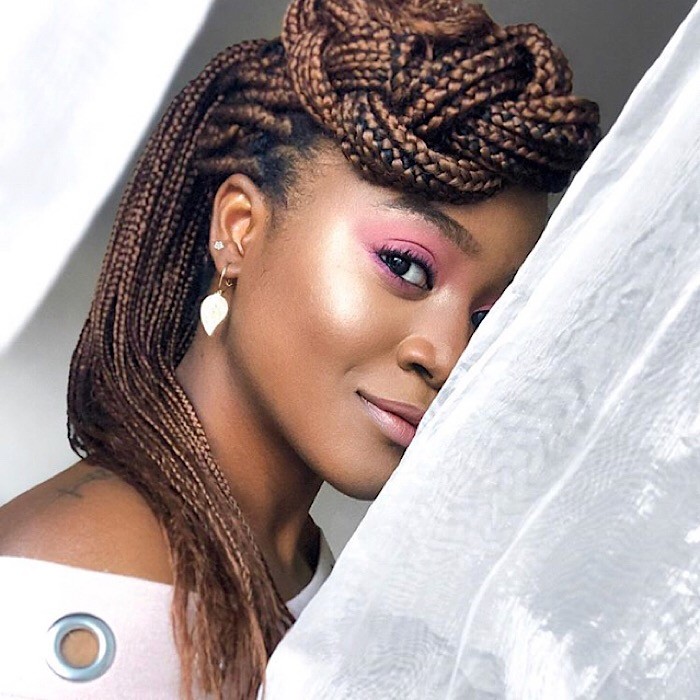 Make sure to share your pics and tag @NaturallyCurly when you're done!