Nature certainly knows best. Fruit extracts are popular ingredients in many food, hair and skin care formulations. 
The popularity of fruit extracts in
product formulations
is due not only to their effectiveness in better hair, skin, and overall health. Look for fruit extracts in your beauty and personal care products, or add them to your DIY mixes and green smoothies. I can assure you that your skin and hair will thank you for using one of these 10 extracts this spring 2016.
Marshmallow root
Many of us let our hair hibernate in protective styles during the cold months and only begin wearing our hair out again with the arrival of spring. Long term protective styling can result in knots and tangles caused by shed hairs that get caught in the style with nowhere to go. Depending on your texture, wearing out styles often may also result in tangles as well. In fact, just having naturally curly hair means knots and tangles are a part of your daily reality. The solution to easy detangling is marshmallow root extract. Marshmallow root extract creates a mucous-y, gelatinous substance when mixed with water. Marshmallow root extract imparts amazing slip which makes detangling a walk in the park.  Look for marshmallow root extract in the next bottle of leave in conditioner or detangler you buy.
Bamboo extract
On a hair growth regimen? Bamboo extract could be the final piece to your growth puzzle. Bamboo is the fastest growing plant in the world with certain species growing up to 35 inches per day. Containing greater than 70% silica, bamboo extract is the richest source of natural silica. The benefits of this extract includes but is not limited to, less shedding, faster growth, stronger hair and greater natural shine. Let bamboo extract rejuvenate your hair this spring.
Try Nubian Heritage EVOO & Moringa Repair & Extend Pre-Poo Treatment
Ginseng root
If hair loss is on the brain this Spring, then ginseng root  is just what the doctor ordered. Add volume to fine or thinning hair with this extract. Ginseng has been a component of traditional Chinese medicine for many centuries.  Ginseng root extract will revitalize your skin by getting rid of those pesky under eye circles, provide you with anti- aging benefits, firm skin and tone your complexion. I can't think of a better way to welcome spring than with glowing, healthy, youthful looking skin.
Try Aubrey Organics Biotin Repair Scalp Tonic
Sacred Lotus Flower
Scalp irritation is, for lack of a better word, irritating; the constant urge to scratch only makes it worse. Sacred lotus flower extract will not only soothe your scalp, but help increase hair's volume and elasticity. The sacred lotus flower is a natural hair and skin moisturizer, perfect for rejuvenating skin that has been dry and flaky from winter.
Try Innersense Quiet Calm Curl Control
Chamomile
Chamomile is one of the most well-known extracts around. Beloved for its soothing properties, this extract can also be effective when lightening hair naturally. It is also used as a natural leave-in because of its follicle conditioning properties. Chamomile also nourishes and strengthens the hair.
Try Jason Organics Natural Apricot Conditioner
Rhatany Root
Also known as Krameria Triandra, rhatany root extract possesses astringent and toning properties and eases redness and inflammation. The conditioning properties of this root make it excellent for dry, dull and damaged hair.
Try Cibu Mousse Lee Foaming Volumizer
Sunflower
Sunflower oil has many healing applications. It's high linoleic acid makes it an  excellent anti-inflammatory and acne reducing agent. The oil contains vitamins D, A and E and is a good source of protein for the hair and skin, as well as antioxidant and anti-aging properties.
Try tgin Triple Moisture Replenishing Conditioner
Balm mint
Also known as lemon balm, balm mint is soothing to the nerves and scalp. Drinking a cup of lemon balm tea helps to relieve stress and soothes the nerves. This extract has anti-fungal, anti-bacterial and anti-oxidative properties which makes it great for fighting dandruff and similar conditions.
Try Aussie 3-Minute Miracle Reconstructor for Damaged Hair
Quinoa
Quinoa extract is filled with highly nourishing nutrients and functions as natural sealant. This extract also moisturizes the hair and scalp, making it helpful in retaining hair growth. Quinoa will improve your hair's elasticity, making it a powerful tool in preventing breakage. The skin care benefits of quinoa include reduction in dark spots and a reduction in acne and the appearance of acne scars. Quinoa also fights the signs of aging and imparts a healthy glow to skin.
Try Aunt Jackie's Curls & Coils Girls Soft & Sassy Super Duper Softening Conditioner or Quinoaplex by ONC.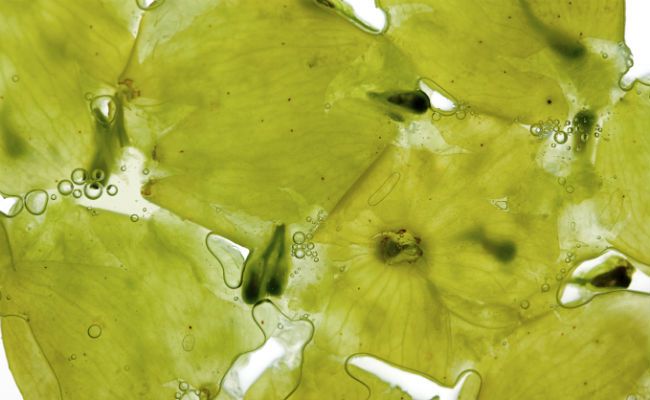 Grape seed extract
Grapeseed oil is a lightweight oil that coats the strands of hair without weighing it down. This makes grape seed oil particularly great for those with fine hair. On skin the oil creates a non-greasy feel. Its high vitamin E content provides natural protection from the sun for both skin and hair. Grape seed oil works well to combat dandruff, eczema, psoriasis.
Revive, rejuvenate and refresh your hair, skin and health this spring by incorporating these fruit extracts in your daily life. Try a bit of DIY or seek out products that contain these potent extracts. A world of goodness awaits you.