We've all experienced the disastrous at-home hair dye job once or twice.
Believe it or not, these all-natural hacks have been proven to do the trick in stripping your unwanted hair color.
While some methods work faster than others, none of these will break the bank or further damage your real hair. It is important to remember that your first trial will not return a natural hair color immediately, therefore patience is just as much of an essential ingredient when creating a homemade remedy.
Baking soda + anti-dandruff shampoo
Mix equal amounts of baking soda with anti-dandruff shampoo and wash your hair with the mixture.

Leave it on for 5 to 10 minutes then thoroughly rinse out.

Repeat washing your hair, but this time only with the anti-dandruff shampoo. Leave it in your hair for another 5 to 10 minutes and thoroughly rinse out. 

The pH level in the anti-dandruff shampoo is what works in your favor to reverse the bad dye job.

Follow up with a moisturizing conditioner–stripping your hair of its color will also strip it from moisture. Seal with your favorite carrier oil.
This process can be repeated as needed; this method delivers one of the fastest results, therefore the more its done, the faster the dye will come out.
Raw lemons + toning conditioner
Wash your hair normally as you would but let the shampoo sit in your hair for 5 minutes.

Once that time is up, squeeze the lemon juice onto your hair strands and leave it for another 5 minutes before rinsing.

Apply some toning conditioner–in the desirable pigment–that will add some of the preferred color to your hair. Repeat for a week.
This method will give the illusion of a gradual change rather than the obvious overnight transformation.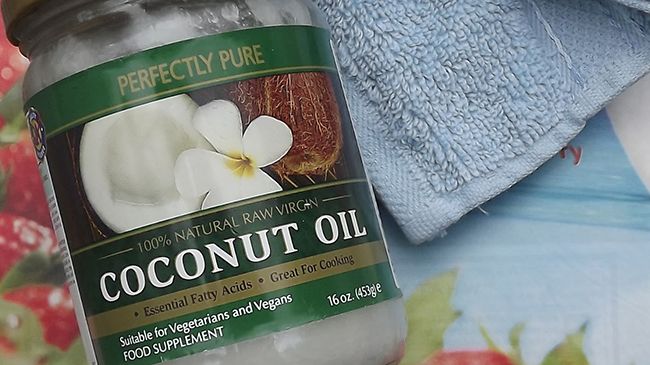 Coconut oil + dish soap
Blend the coconut oil with dish soap and use the mixture to wash your hair.

Lather it up as much as you can and allow it to sit in your hair for several minutes. The suds that the dish soap creates are the main factor to how the dye comes out; the coconut oil is responsible for preventing your strands from experiencing damage from the dish soap.

After several minutes, rinse it out and follow-up with your favorite moisturizing deep conditioning treatment.
This process is not an overnight treatment, but if the dye is not highly pigmented, it will likely come out much faster. Most red dyes will take a bit longer to completely strip. Repeat this process several times, remembering to deep condition after every hair dye and color removal attempt.
Have you had a bad dye job? Do tell!
Like us on Facebook for more curly girl tips and hair dying hacks.
No comments yet.