Do you wish you could spend less time getting ready to go out for the evening? Maybe you are not a morning person, and you sleep until the last minute possible before rushing to hop in the shower or run out the door. I am an individual who falls into both areas. Sometimes, in an effort to save time on everything, my hair does not always get the treatment it deserves. However,
Cantu Shea Butter
has released a collection for men catered to wavies, curlies, and those with coarse hair. Keep those last few minutes of sleep in the morning, and take back those wasted few minutes used to get ready to go out. Not only does the Cantu Shea Butter Men's Collection save on time, but people will actually acknowledge you for put some effort into caring for your hair and skin. Another point that needs mentioning is that the products in this collection smell very nice.
First, there is this whole shower thing that people prefer we do before going out in public, but would it not be great to have something that covers multiple areas of needs all in one big swoop? It is true that there are so many other products out there that claim to take care of multiple needs, but I honestly feel this product really does the trick. The 3 In 1 Shampoo, Conditioner, and Body Wash fights dryness in hair, as well as retaining and replenishing moisture in the skin. Since I have started using the 3 in 1, my hair has felt so nice and healthy, and I have had no issues with dryness or flakes. So there we have it; the major part of the battle is already done.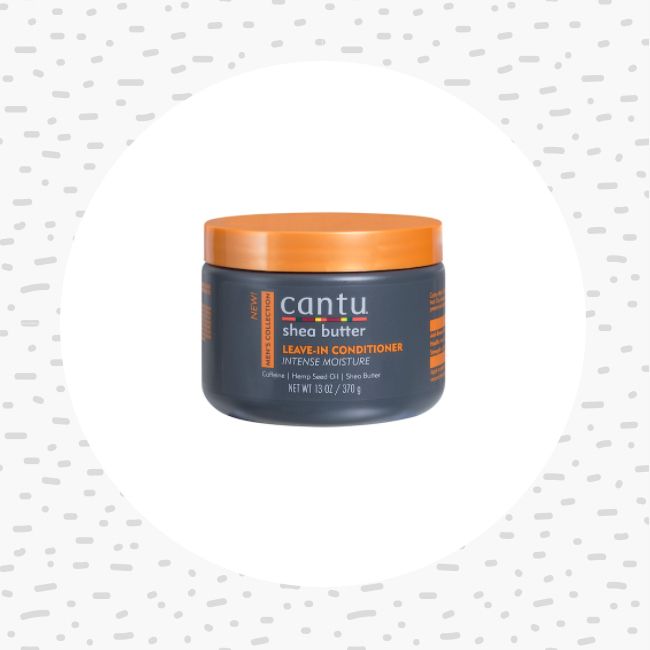 Now, we have ourselves out of the shower. The hair is a little wet, and it is now time to do something with it, but the goal here is to do this with quickness and ease. Here we have the Leave-In Conditioner, which helps in prevent breaks in hair, but it maintains moisture, elasticity, and strength. Simply apply to the ends damp hair, and move toward the roots. Finally, just comb hair for proper distribution purposes. Oh, and more importantly, do not rinse. Just leave it in, and let the conditioner do its work. The Leave-In Conditioner leaves my hair very soft to the touch, and several people have complimented me on the shiny it has to it.
We have reached the point where he hair has received its dosages of two valuable conditioning elements from the 3-1 Conditioner and the Leave-In Conditioner. However, there is one more thing one to add to give the hair some curl or sculpted style and to also provide more of a strong hold and moisturizer. The Cream Pomade effectively assists in maintaining moisture, preventing breaks, and adding curl. Simple apply to your palms and rub it in the hair. For more of a curl effect, apply to damp hair. For more of a sculpted effect, one should apply to hair after it has been towel-dried. Now the hair has some style along with the important elements it needs to grow and flourish.
This may feel like a lot of effort while trying not to work so hard to get out the door, but I promise that the longest part of the whole process is the shower itself. After using the 3-1, the rest can be done in two minutes. You can have a beautiful head of hair, as well as a beautiful beard without taking so much time away from your plans. So what now? Do you want to see other products by Cantu? Maybe you would like to learn about beard care? Try some Post-Shaving Soothing Serum or Beard Oil. You could also stop by the NaturallyCurly Product Database to search for other products that are not part of the Cantu Men's Collection family. Save some minutes, and seize the day and show off that beautiful head of hair that you worked so little to maintain.
Guys! Want more hair tips? Sign up for our Naturally Curly Newsletter for more product reviews!