Similarly to how our hair texture and porosity can define the way we go about caring for our hair, both hair density and strand thickness also play a leading role in styling and healthy hair care. If you've ever painstakingly followed a YouTube natural/curly hair tutorial to a tee using the same products, styling tools, and technique as portrayed in the video only to be left with an odd not-quite-there version of the original style—you may have hair density and thickness to thank.
While we all enjoy looking at thick, bouncy curls, the reality is that some people, if not most of us, were not blessed with that over the top, bombshell density naturally. Moreover, plenty of naturals deal with various degrees of hair loss that can really put a damper on styling. Is your hair looking limp from products? Greasy? Weighed-down and tired? We feel that.
In the spirit of Hair Loss Awareness Month, we've assembled a list of volume-inducing shampoos, conditioners, detanglers, and stylers that will leave limp hair looking fuller and more lively—without packing on oils that weigh it down. Scroll through these 10 potential holy grails, priced at $20 and under, that are worth every penny.
Shampoos
If you don't cleanse your hair, other hair products will just lay on top of the buildup. This clarifying shampoo formula is designed to lift dirt and buildup using ingredients like White Willow Bark extract, while also lifting the hair at the roots through exfoliation. Scroll down to check out the Elucence Conditioner, too.
2 / 10
A daily cleanser that prides itself on being lightweight, yet adding volume and texture without stripping the hair. Contains vegetable, soy, and rice keratins to promote stronger hair that's resistant to breakage. Plus, it's color-safe, so curlies with thin, colored hair, look no further.
Conditioners
3 / 10
The perfect cleansing alternative for curlies following a no-poo hair regimen, the Daily Fix preps your hair for leave-ins and stylers with a lightweight cleansing and conditioning.
4 / 10
This popular conditioner makes use of coconut, jojoba, and avocado oils to pamper your hair with moisture without going overboard. Apply it for 3-5 minutes after cleansing, or keep it in as a leave-in to curb any frizziness.
5 / 10
This all-around conditioner can be used for all your conditioning needs. Use it as a daily conditioner after washing, a co-washing conditioner, a daily leave-in, or even an intense moisture treatment. And in spite of all its intense moisturizing properties, it provides the softness and shine of olive oil and coconut without adding the weight.
Detanglers
6 / 10
Save some valuable time on wash day with this decadent honey-infused detangler! Honey Baby Naturals'l Instant Detangler releases stubborn knots for easier combing while leaving your hair feeling soft and moisturized— and smelling like sweet honey. Also light enough to be used as a leave-in.
7 / 10
Curlies with freshly dyed hair will want to add this to their product stash. Spray this detangler on immediately after color application to smooth down cuticles, and get rid of any knots or tangles. The Slip 30 Second Detangler is designed to be light enough for use in your daily routine, without causing buildup.
8 / 10
Fresh Curl promises to "wake up flat, droopy curls"! Quench thirsty curls and coils with castor seed oil and avocado oil, while softening the hair for optimum manageability. If you're looking to fight frizz, leave Fresh Curl in all day.
Stylers
9 / 10
Hair falling flat in the humidity? AG Volumizer employs special copolymers make sure your hair withstands all weather conditions—including sunscreen on those exceptionally hot days.
10 / 10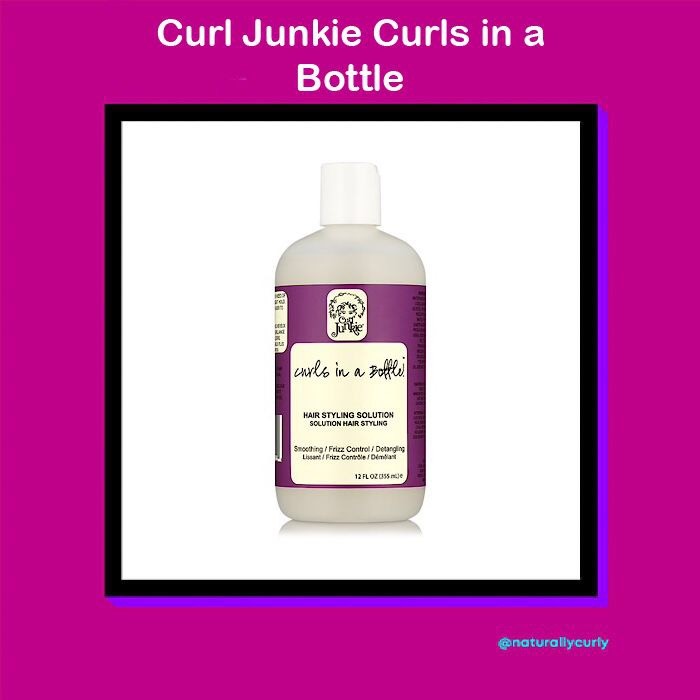 The ultimate curl maintenance in one bottle, this product is intended to be a one stop styling product for wavy/curly fine hair types. Curls in a Bottle conditions, controls frizz, and adds shine for defined curls. Thicker and coarser hair types should use this product with a leave-in underneath to add weight.
For naturals with thin or low density hair, name some of your go-to wash day products in the comment section.