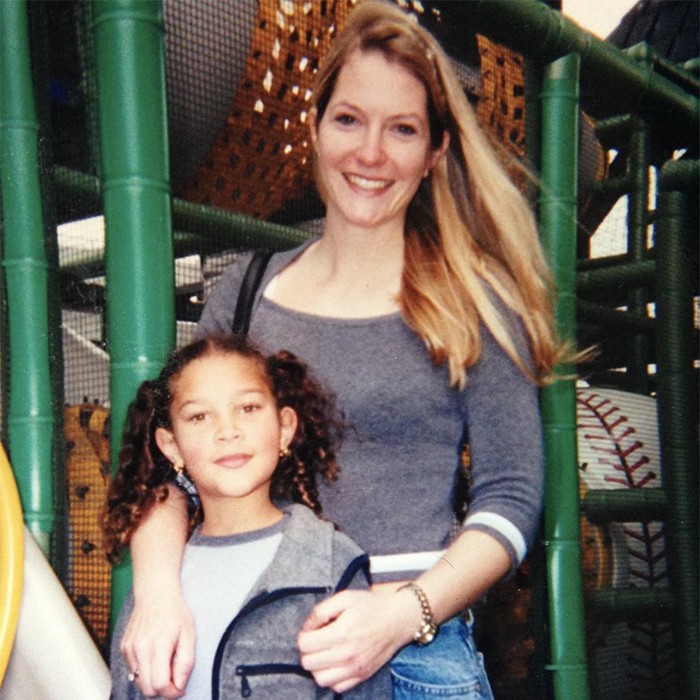 How would you best describe your hair?
Naturally Curly
What is your hair type?
3b
What was it like for you growing up with textured hair?
Everyone used to praise my ringlet curls as a child, so when my curls became thicker, kinkier, and less "Shirly Temple-esque" as I got older, I no longer thought they were beautiful. I spent most of my teenage years straightening out these kinks in an attempt to fit in with everyone around me. Even though many people continued to say they loved my natural hair whenever I wore it curly, I never felt confident wearing it.
I had interpreted much of the praise I got when I was younger to mean that proximity to whiteness meant beauty. I was beautiful because my curls were loose, my skin was the "perfect" tone, my eyes were light... those "compliments" made me internalize my identity in a harmful way. I felt that Euro-centric beauty was the ideal, and straight hair was my way of achieving that standard of beauty.
What made you decide to embrace your naturally curly hair?
Media representation. And I don't just mean Solange, Yara, Lupita, and Janelle Monae; I mean the natural hair community! Seeing bloggers, vloggers, Instagrammers, etc. wearing their hair in beautiful curls, coils, and waves made me appreciate my own hair a lot more. By my second year of college, I had stopped straightening my hair completely. I started to understand that loving your natural hair is a revolution; one that will help you love yourself more as well.
How have your family, friends and co-workers reacted? What was your response to them?
My mom always hated when I straightened my hair. As you get older you realize your mom was right about a lot of things!
How did you transition to wearing your natural texture?
My hair had lost most of its curl pattern from straightening it so much, it was like a Zendaya wavy curly. I stopped straightening and bleaching my hair for two years and got regular trims every four months until the damage was no longer visible.
Read next: Brassy and Damaged? Here's How Kiana Learned to Take Care of Her Bleached Hair
What is your current hair regimen?
Today, I wash my hair 2/3 times a week with a toning shampoo since I have bleached hair. I deep condition with Oiudad Curl Immersion Triple Threat Deep Conditioner twice a week, and use Olaplex treatment twice a week as a leave-in. My favorite curl cremes for styling are Morroccanoil curl creme, Skimdo curl creme, and Hairbalm by Hairstory. These never fail me. I style my hair while soaking wet and let it air dry.
Read next: See Kiana's full routine here.
Are there any techniques or methods that have made a big impact on the way your hair looks?
Styling my hair while soaking wet makes my curls SO much more defined. Also pineappling at night keeps my hair from getting too frizzy - although I like a bit of frizz for volume. My biggest change though, was not getting my hair wet every morning, detangling, and styling (yes I used to do this every day - don't ask)!
Any advice you'd like to give other women who may be in the transition phase or need some encouragement in their hair journey?
Everyone's hair journey will be different. Focus on your own and don't ever compare.
What's your hair story? We'd love to share your story here to be featured in our Texture Tales series.