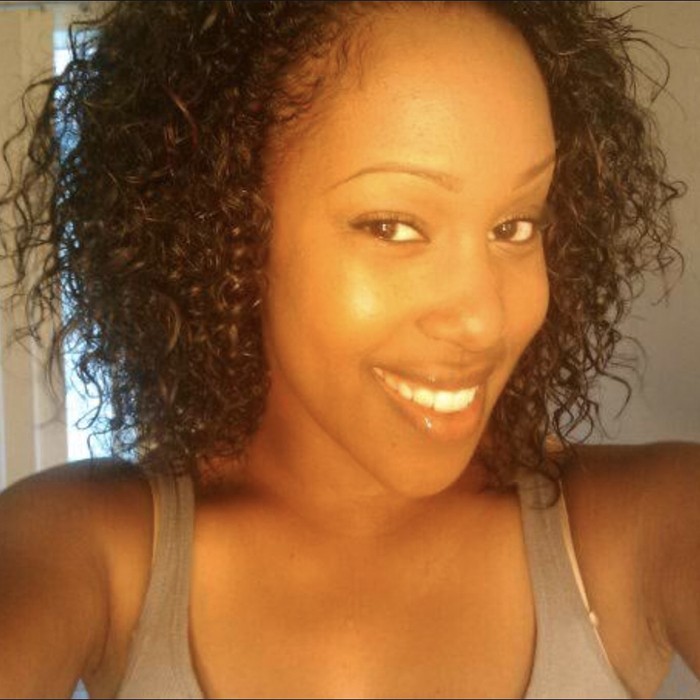 What is your hair type?
3c
What was it like for you growing up with textured hair?
As a child, I disliked my curly hair and wished it was straight. I grew up around people who didn't look like me, and it was difficult for me to embrace my natural curls. For many years, I straightened my hair, which led to terrible heat damage. I finally began to see the beauty in my natural hair and embraced it! I'm so glad I snapped out of it. 
What made you decide to embrace your naturally curly/coily/wavy hair?
I started embracing my natural hair more after watching Tia and Tamera rock their natural curls on Sister Sister. However, I still didn't fully like my hair because I compared my curls to everyone else. Big mistake! After getting married and having my daughter, I really began to love my natural hair. I did tons of research, started a YouTube channel and I learned to take care of my hair, which in turn caused me to fall in love with my natural curls and life has never been the same. 
How have your family, friends and co-workers reacted? What was your response to them?
Fortunately, my friends and family love my hair and ask for tips all the time! I couldn't be happier to have such amazing and supportive people in my life!
How did you transition to wearing your natural texture?
Although, I never had a relaxer, my hair mimicked one due to heat damage. I gradually cut off some of my hair to help speed of the process and took care of my hair to get my curls to pop and to be healthy. 
What is your current hair regimen?
I'm big on moisture! Therefore I make sure to implement moisture as much as possible! I usually wash my hair once a week with a sulfate-free shampoo, always making sure to deep condition regularly. This helps tremendously! I then style once a week, which is usually a wash and go! Because my hair is out the majority of the time, I make sure to mist my hair daily with either aloe vera juice or plain water. I sleep with my hair protected by a satin scarf and I make sure not to neglect my scalp in my regimen!
Are there any techniques or methods that have made a big impact on the way your hair looks?
Yes! My wash and go technique has helped tremendously — I share all the time on my YouTube channel! Technique is everything to get a desired style!
Any advice you'd like to give other women who may be in the transition phase or need some encouragement in their hair journey?
DO NOT COMPARE YOUR HAIR! It's so hard not to do this when we're glued to our social media of women with long, curly hair and we sometimes find ourselves wishing we had someone else's hair. Don't do it! Focus and love YOUR hair because it's beautiful and it needs YOUR love so that it can flourish in its own way! Have patience, it's so important! It will not happen overnight, but be encouraged that it CAN happen! Stay consistent and don't give up. You can achieve ANY style and you can achieve healthy hair!
What's your hair story? Share your story with us here to be featured in our Texture Tales series.