We all need a little help when it comes to taking care of our natural hair and sometimes our pair of hands is just not enough. These hair tools will make a huge difference to your hair styling routine.
If you have been curling your hair with heat tools for years, you no doubt have memories of burning yourself. With this, you won't have to use a tea towel or an old winter glove to protect your hands from the heat. These gloves serve the same purpose but are made to protect against flat irons and curling wands. It fits all sizes and can be used on your left or right hand, and is designed with heat resistant material. At only about $5 on Amazon, it's a good investment for protection during heat styling.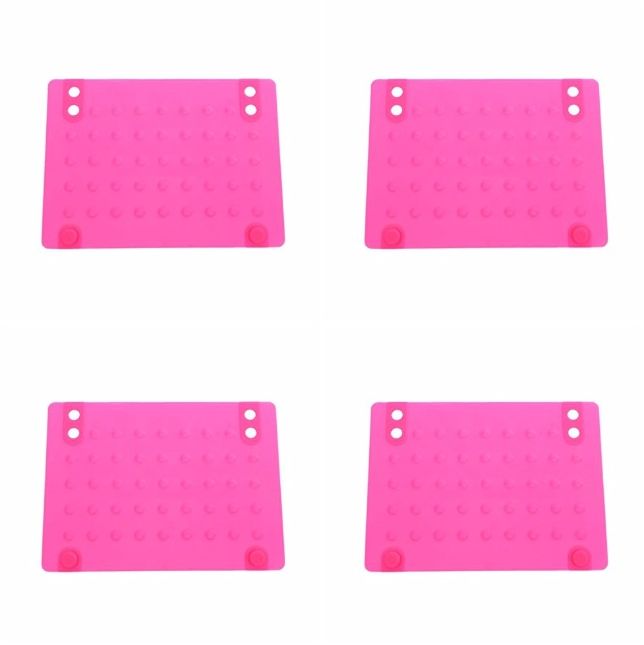 Another must have for those who use heat tools, this silicone mat is resistant to the temperature of your curling wand or flat iron. This means no more burn marks on your carpet or bathroom surfaces, taking away the anxiety of thinking that you've left the tools on after you've left home. It also has a snap fastener making it easy to roll up and put away when not in use. Another affordable buy from Amazon that is under $5.
Made from micro-weave fibre, these fluffy gloves are designed to dry your hair faster and more effectively. These high quality gloves can be used over and over again--just hang to dry after each use. To use, put on the gloves and squeeze the excess water out from your hair. You will be left with dried but moisturized curls, as they do not remove product. You'll also notice less frizz than if you had used a terry cloth towel. It may be bit on the pricey side, but worth the extra coins and time saved styling at just under $25.
This is a personal problem I have every single washday--having to pull out strands of hair from the drain and prevent the bath tub and sink from clogging up. Curly and afro textured hair is a nightmare to pull out of the drain due to the tangling. This tool will be well appreciated for those hair types! It is also made from plastic, meaning that the hair catcher won't rust and is long lasting, costing under $5.
Perfect for those whose scalps are in need of stimulation, this tool gets right to the roots. It also easily gets rid of dead skin cells and dirt that your fingers can't get, too!  Constant use of the massage brush can reduce hair loss caused from clogged pores. This brush comb is cheerful to your budget at less than $5 and can be bought at most beauty supply stores.
A tool that you probably have seen a lot on Instagram if you are a fan of natural hair pages! This is a new and at first strange looking way to stretch and style your curls with no damage or heat! It is made of plastic plates that you leave your hair in--similar to rollers--and once dry, your hair will form a straightened texture. If you are against using heat on your hair, this is the perfect alternative for you! It costs $38.99 for the New SSS Rubber Stretch Plates.
A hair tool that elongates your curls! Great for those with really tight curly hair. Sprangz work by adding weight to the hair. Simply wash and style then attach the 'Weightz' tool to the ends of the hair to elongate the curl. It's a simpler technique than the old school way of having to attach hair bands all the way down your hair.
Have you tried any of the above hair tools?
Let us know which ones have helped your hair styling routine.