Transitioning to natural hair can be a challenge, let alone trying to manage it on a budget. Luckily, there are tips and tricks of the trade for every hairstyle out there making it possible for the wavies, curlies and kinkies alike have an opportunity to feel their natural hair once again. Whether it is finding the best buy on cheap conditioners, searching for the best curly hair products, or even going with a natural approach, there are options for everyone.
Don't Opt for Expensive Cons
Quality isn't always determined by price!
Transitioning on a budget all depends on what works best for you. There are many expensive hair products marketed towards transitioning to natural hair, but most drugstore brands work just as well and cost more than 50 percent less! That being said, try all of the affordable products before you work your way up the cost scale. As long as you know what you are looking for and follow a couple of guidelines, the cheaper products will work just as well as the expensive products.
Is curly hair more expensive to maintain than straight hair? »
Join the CurlTalk convo: Expensive vs. Cheap Products. »
Learn how to mix and match product price ranges. »
Finding the Right Product
Don't be a product junkie!
For hair types 2, 3a, and 3b, a good clarifying shampoo and deep conditioner should definitely be on your list. Pricing for both items can be as little as a couple dollars apiece. Often times, transitioning to natural hair calls for a remedy such as a deep conditioner. An easy way to enhance a cheaper conditioner is to add special oils or ingredients to make it even richer. Try adding oils such as rose oil or coconut oil.
Type 3C and 4 hair will require a bit more maintenance, especially after a chemical relaxer or straightening treatment which can cause excessive damage to your hair. Many women recommend braiding, twisting,  or adding extensions to your hair while waiting for it to grow out. All of these work, but you need to be gentle since kinkier hair has more of a tendency towards breakage. Be sure that you are deep conditioning often, and either reducing the amount of time you wash, going with the no-shampoo method.
Be honest: are you a product junkie? »
Is the no shampoo method right for your hair? »
Browse hundreds of reviews of oil-based curly hair products! »
Using At-Home Remedies
Convenience is cheap!
There are plenty of easy, inexpensive, homemade hair treatments that you can make simply using what is already in your kitchen. One great treatment for your hair is a homemade hot oil treatment. All you need are  essential oils including extra virgin olive oil. Heat up a quarter of a cup of oil in the microwave until warm and work it through damp hair.
The real question is not whether it will work (because this remedy will">, but the price in comparison. It really depends on every person's experience with transitioning to natural hair. A decent bottle of extra virgin olive oil can cost between $7 and $20. However, you aren't using the whole bottle for your hair, and you can still use it for cooking. Pre-made conditioning products, on the other hand, can cost $2 or more.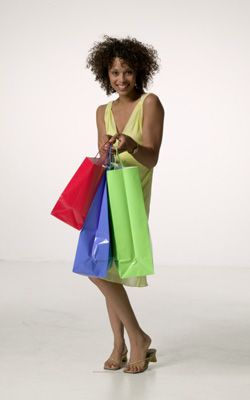 Browse tons of homemade hair recipes and add your own! »
Shop hundreds of curly hair products by price and find your faves! »
Discover which natural hair oils are best for your hair. »
Deep Condition Often!
Regardless of your hair type, it's important to not only deep condition, but to also do either a deep conditioning or hot oil treatment for your hair.
When you do this, wet your hair first. This will help to seal the moisture in the cuticle, strengthening the hair and causing less frizz.
Want More?
Not sure how to deep condition? Let us show you!
No comments yet.