Transitioning Articles | NaturallyCurly.com
9 Off The Beaten Path Ways To Beat Breakage
Are you noticing a lot of split ends since you introduced that super-hyped product into your routine? Maybe that particular product is not made for your hair, and that's ok.
Do I Have To Be "Mixed" To Be Loved?
Men, does it boost your ego having a significant other being "mixed"? She could have an intricate background and be completely ignorant of her cultural uniqueness.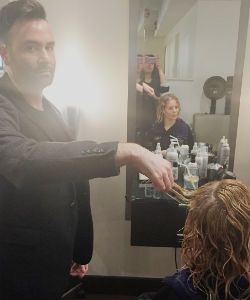 My Long to Short Curly Haircut at Ouidad
Developed in the 1980s before any other official curl cutting technique, The "Carve and Slice" cut is done to mimic the natural curl pattern, like a puzzle piece.